| | |
| --- | --- |
| 1928 Ford Model A 2 Door Coupe | Asking Price: $ 5,000.00 FIRM |
| Location, Palmdale, CA | Call 800-880-6567 Ask For Moldy |
1928 Ford Model A 2 Door Coupe
Currently Registered in the State of California.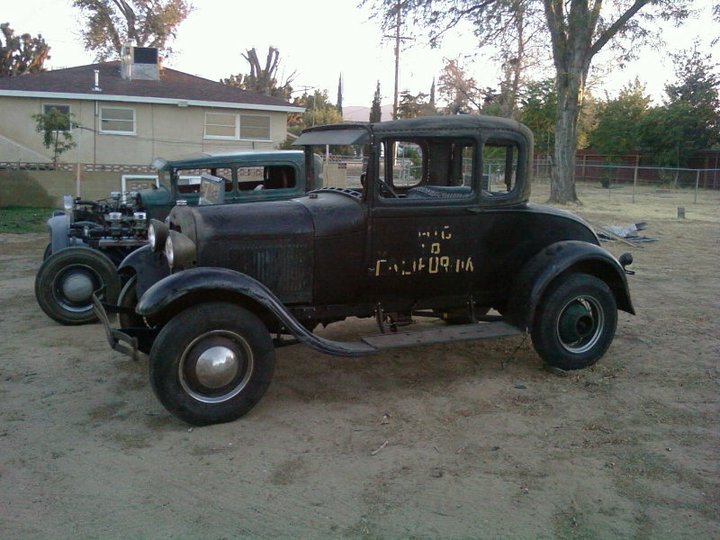 This Car has a very interesting history.
The was driven out to Southern California from Michigan back in the 50's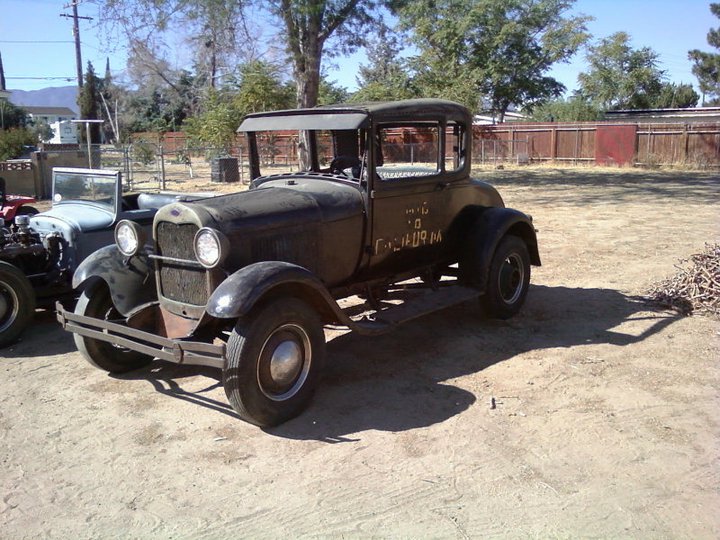 It was then parked in the garage and stored because the owner purchased a new car.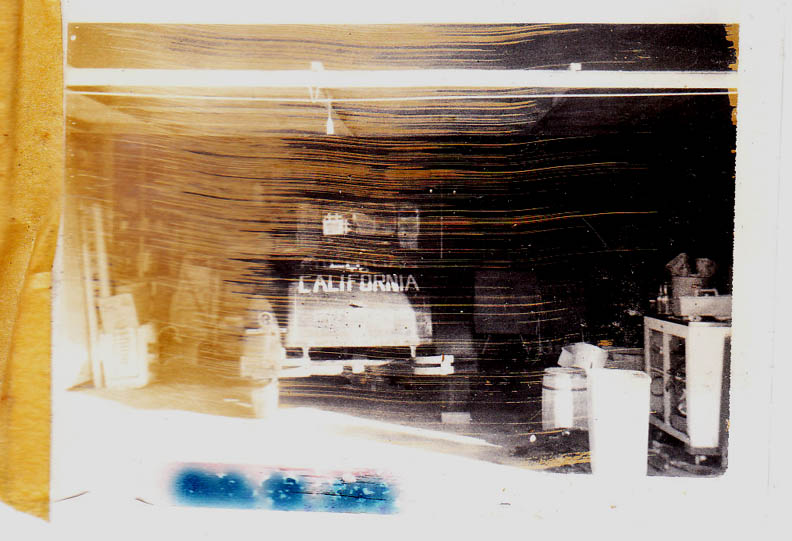 The Photo Above was taken in 1969 in that very same garage.
The owner had used masking tape to put the message all over the vehicle to which some of it still remains.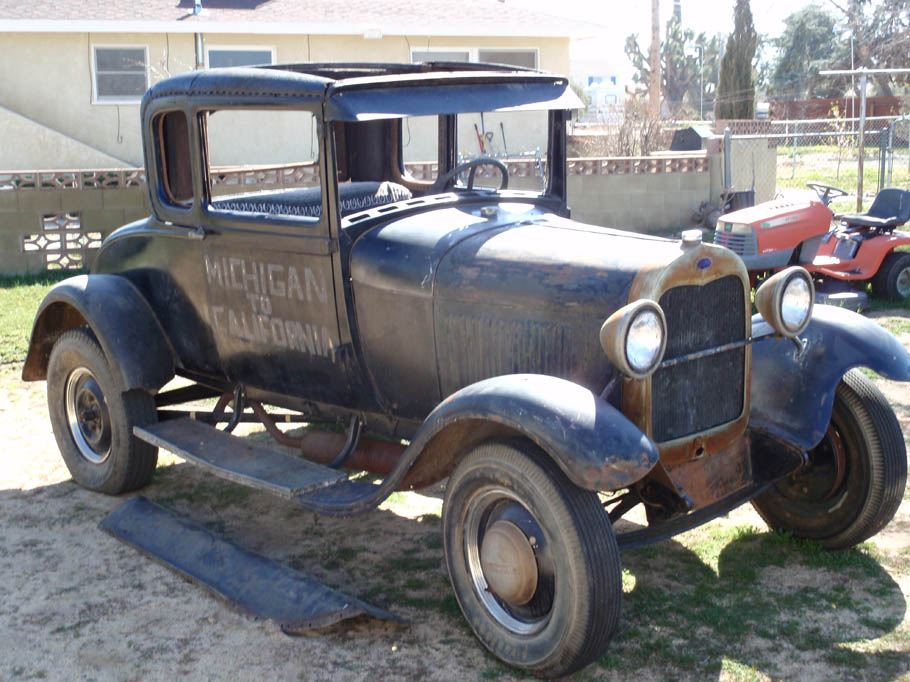 The owner was going to restore the car and throughout the years he put juice brakes on it
and had the engine rebuildt but never finished the project.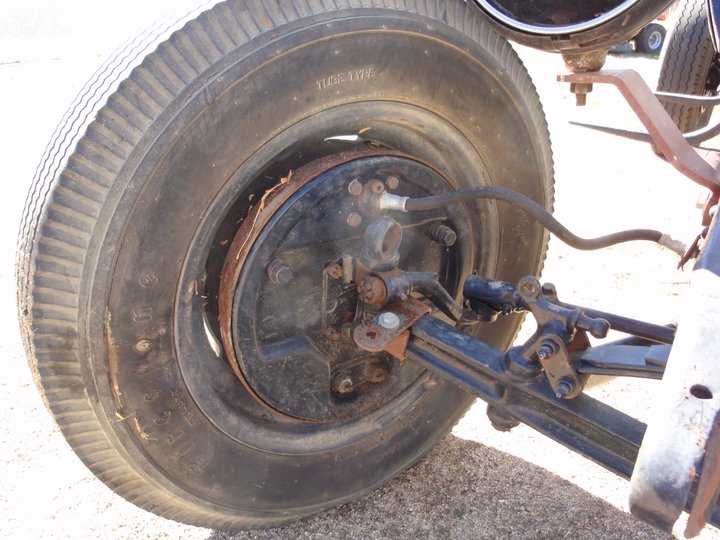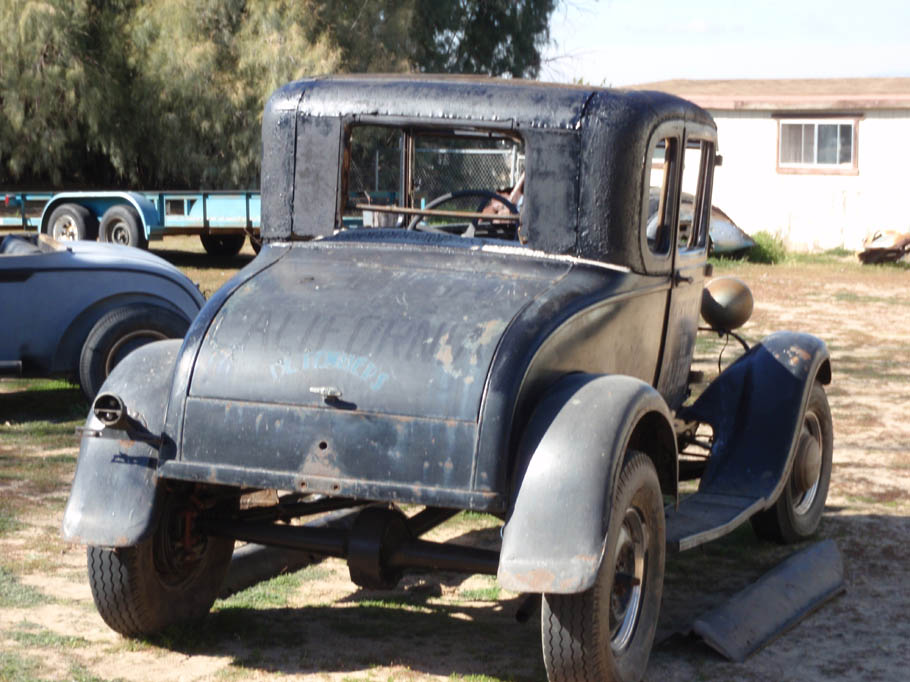 The car runs great!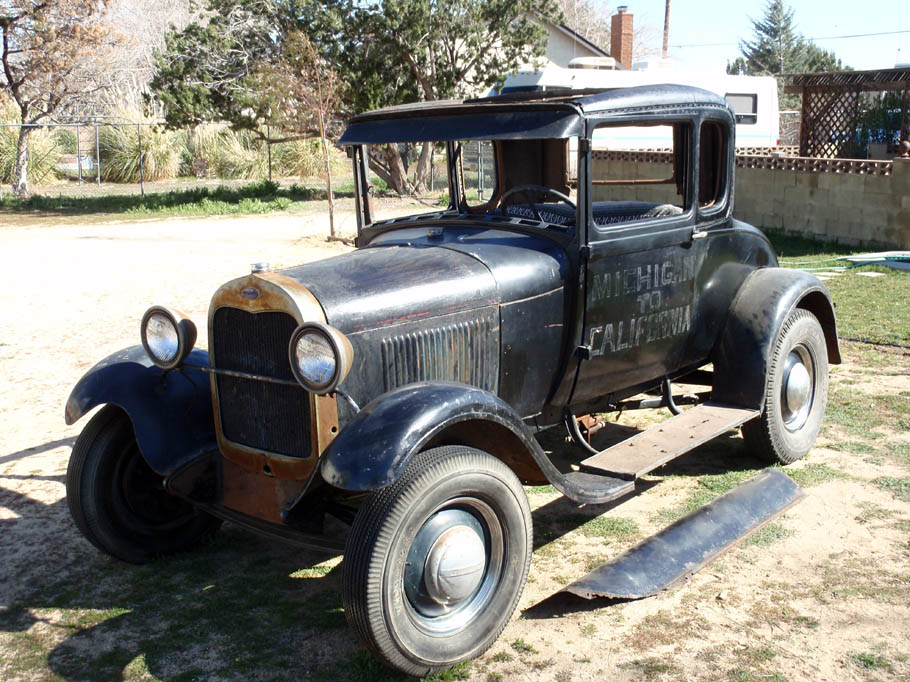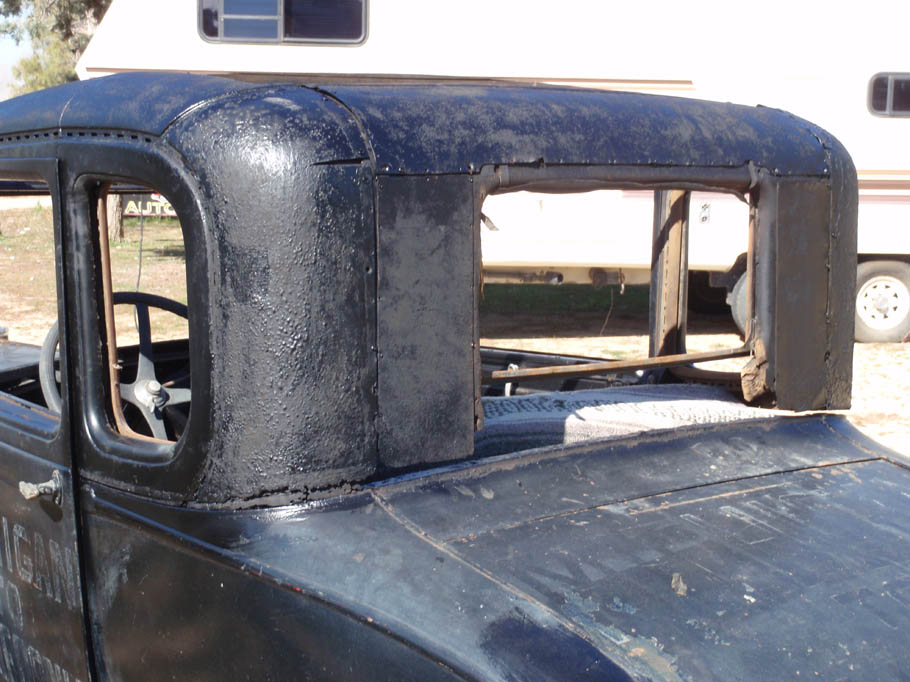 There are some rust issues with the rear portion of roof.
The Lower Rear Window Panel will need to be fabricated.
Either that or remove the top all together and turn her into a roadster!
Body needs panels around rear window to complete along with wood frame that the panels tie into.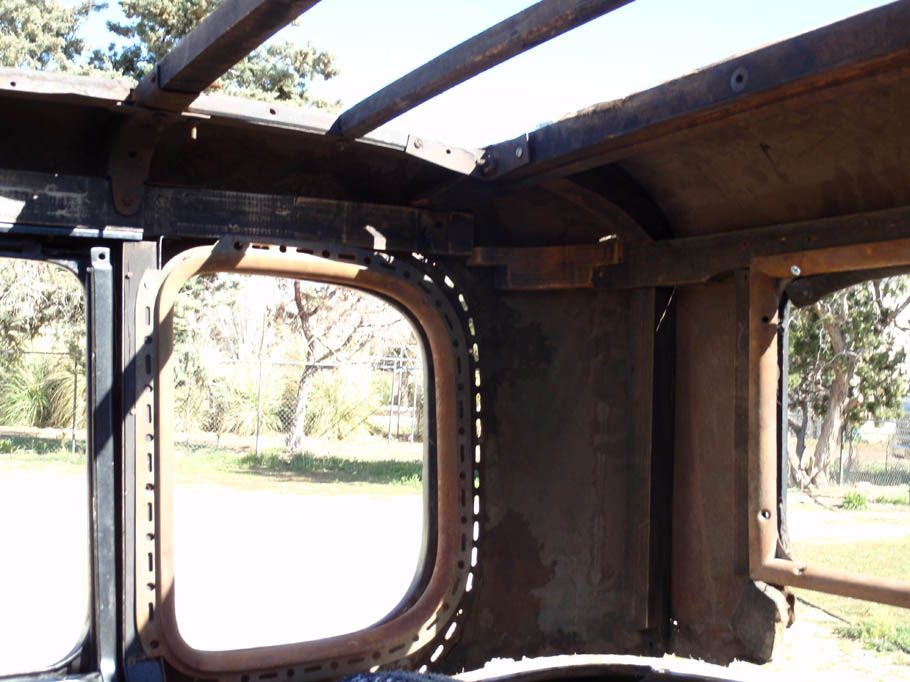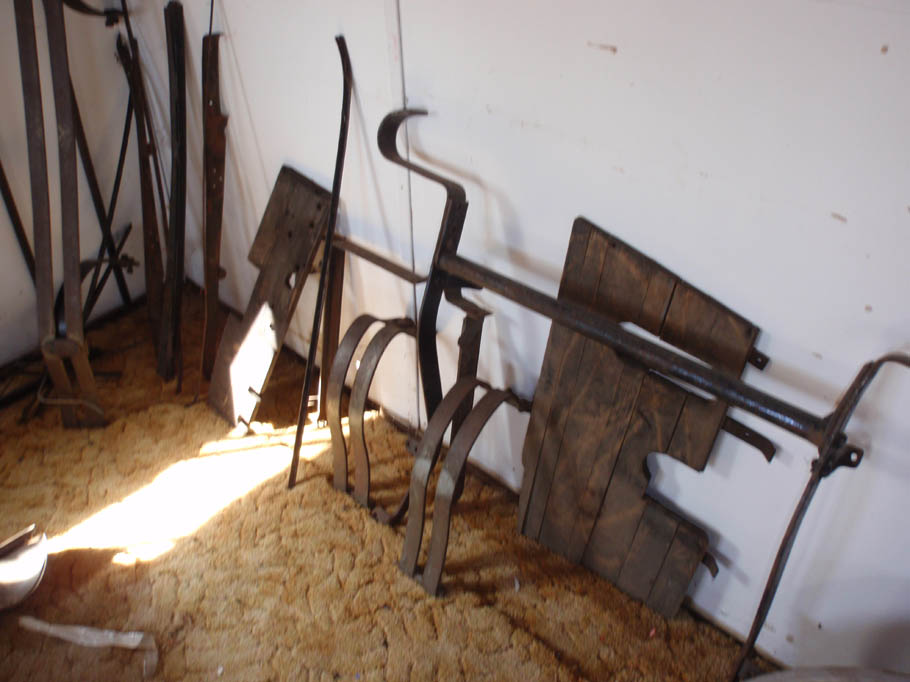 All the parts come with the car for restoration project.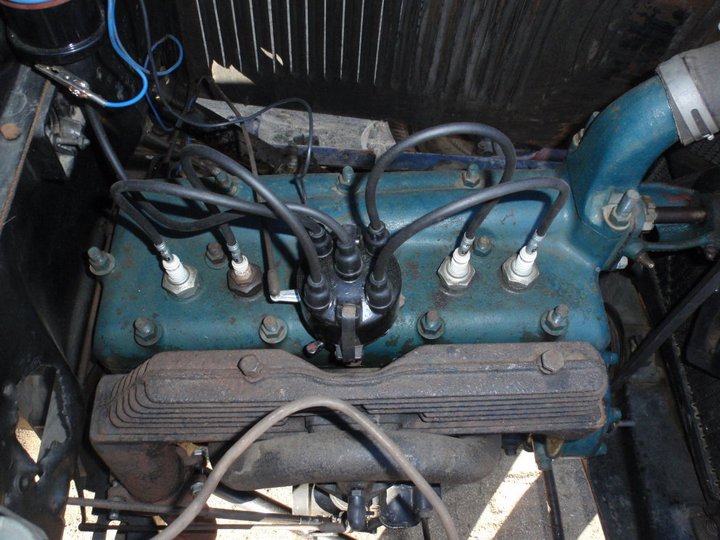 The original 4 cylinder (rebuilt) engine runs great! The Car Runs Good and Drives!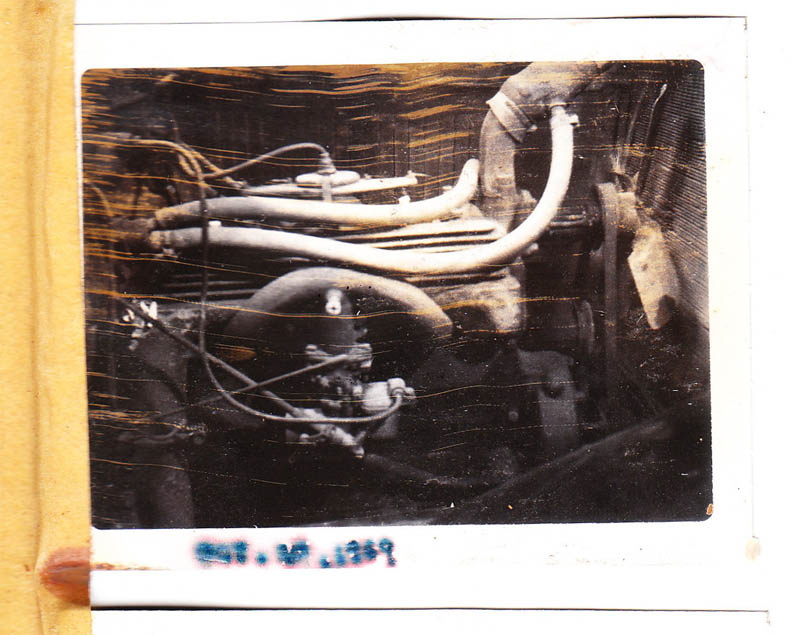 Photo Above taken in 1969 prior to rebuilding the mill.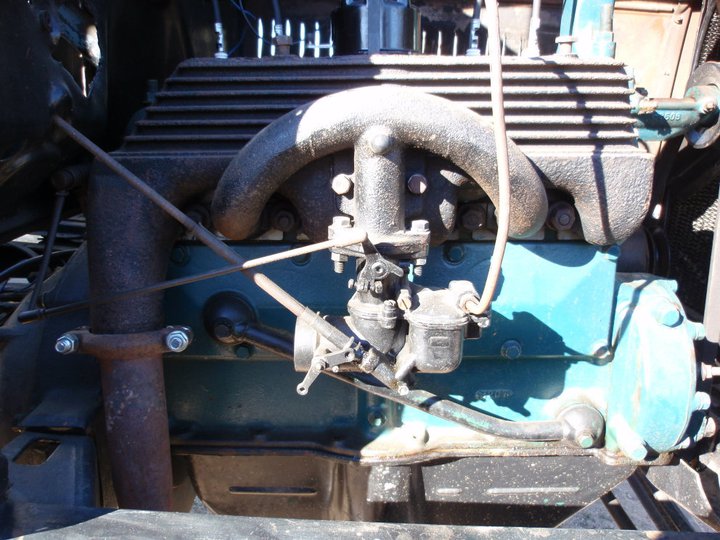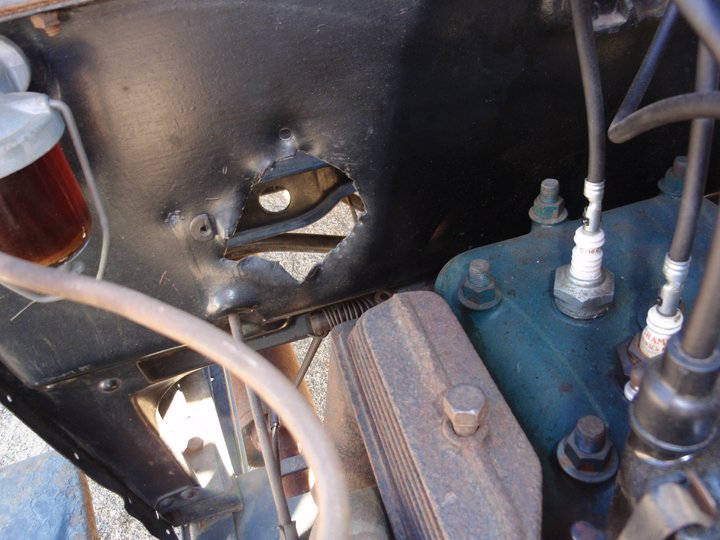 There is a hole in the firewall, which at some point could have gone to a heater box.
Interior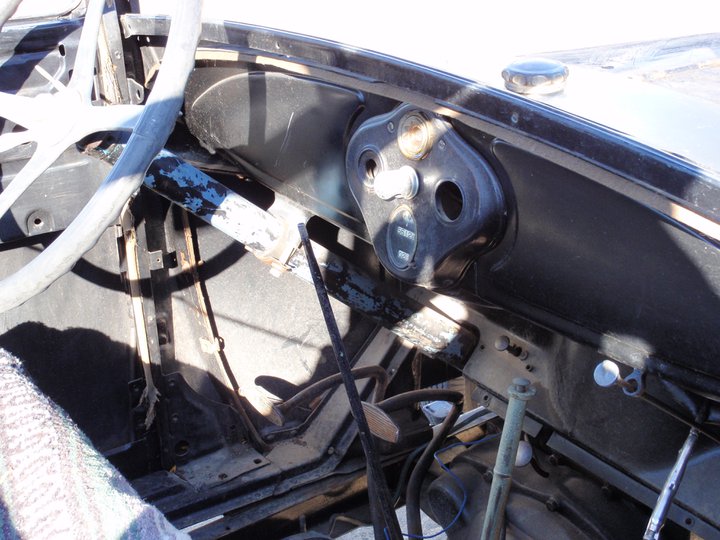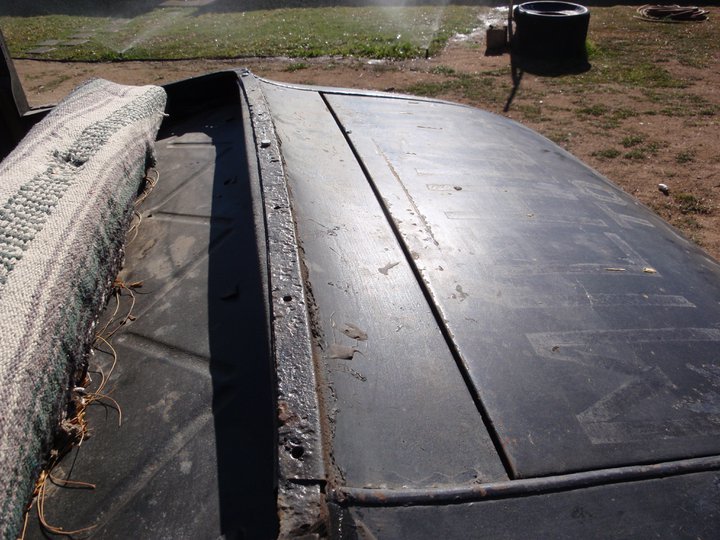 (Shown with the rear window panels removed,
Rear Deck
Shows A bit of rust in a few places but not serious.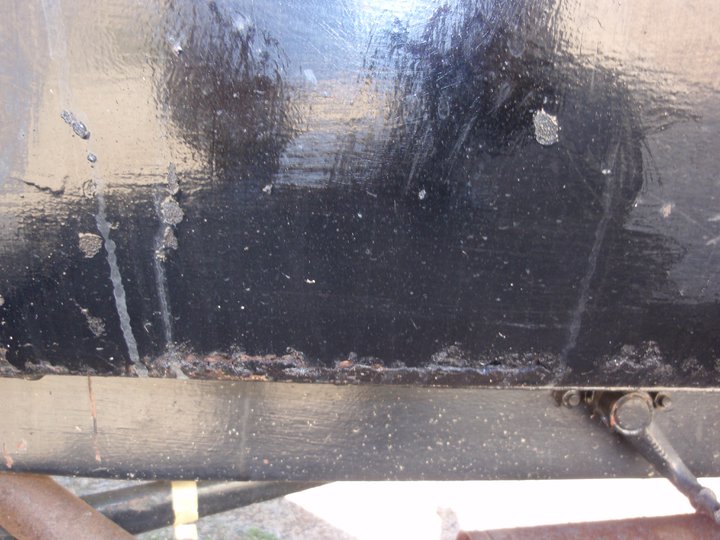 All the parts for the roof, running boards etc . even comes with extra parts!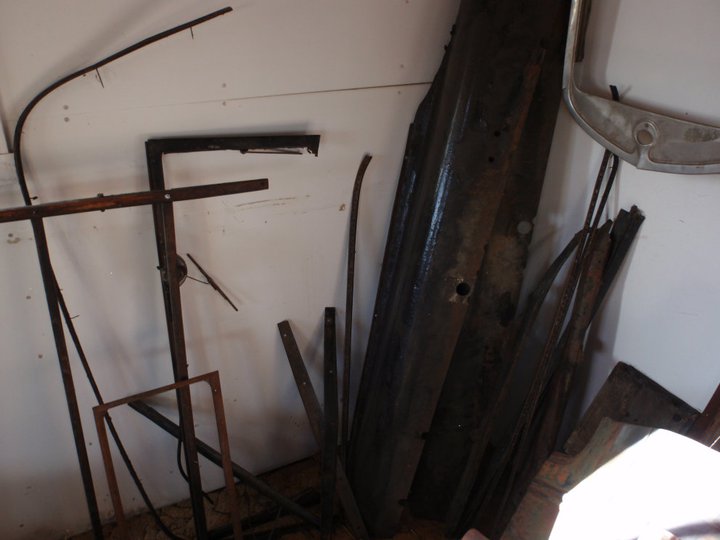 Rear End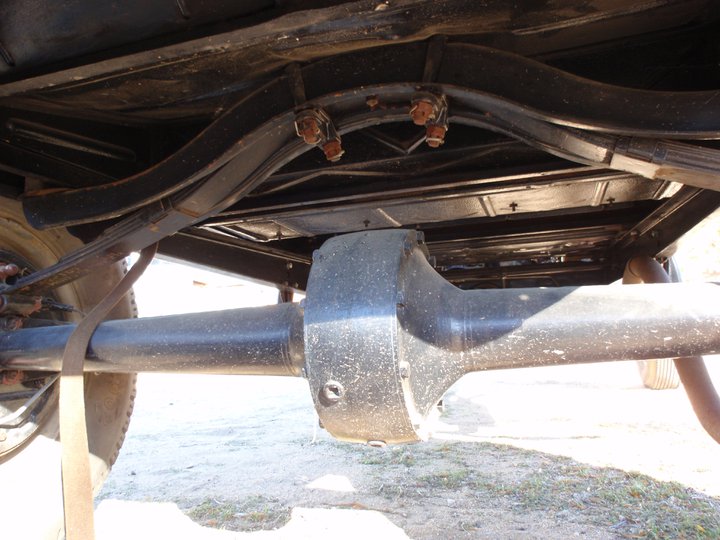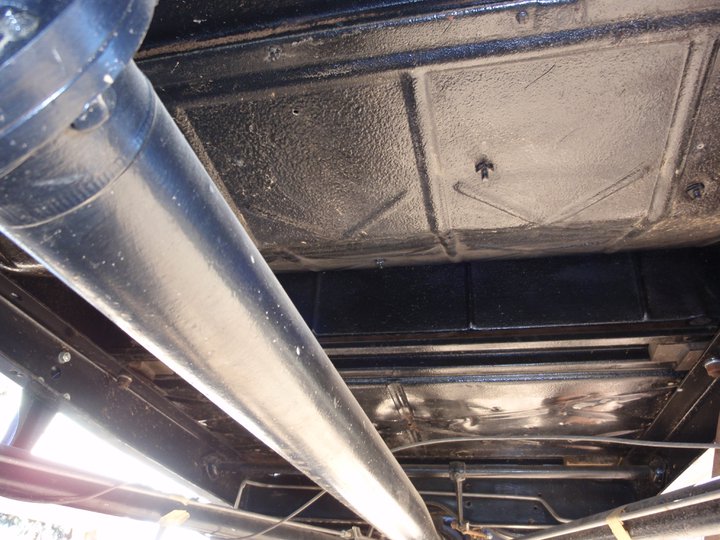 Chassis has no rust and is very clean.
Overall condition of the body is very clean.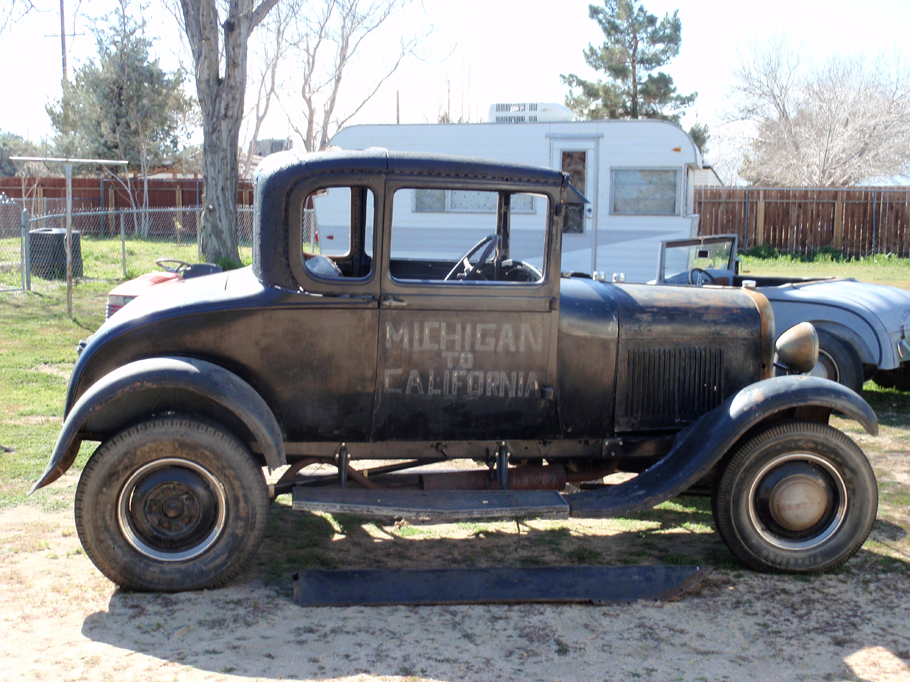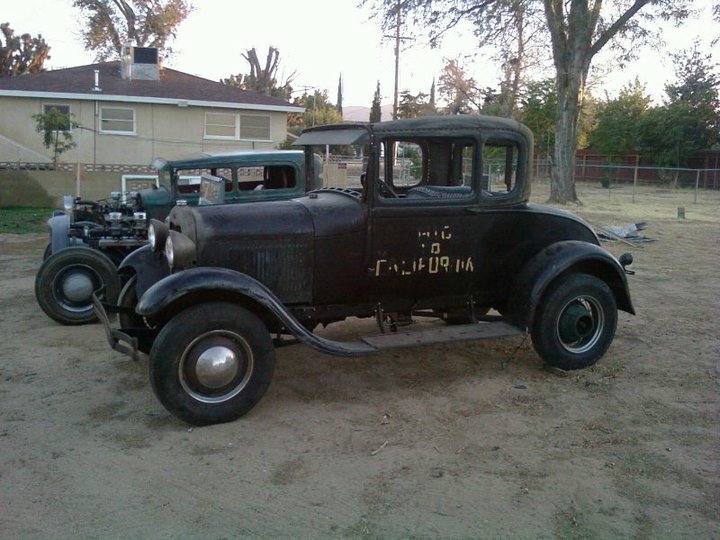 Car is running great and driving
It does need up dated wiring and a battery
a few adjustments along with completion to drive anywhere.

===========================================================

We can provide you with more photos please be specific when requesting them, if you live in Southern California
and would like to take a test drive, Please feel free to email us at moldy@ratfink.org with your return email address
and or phone number and we will email you a response or you can call (800) 880-6567 Ask for Moldy

Terms: Car is sold AS IS WHERE IS WITH NO WARRANTIES OR GUARANTEES.




A $1000 non refundable good faith deposit is required in cash or wire transfer. Balance due upon pick up of vehicle.

If the vehicle is to be shipped, the full amount will be due before shipping. Buyer to pay all wire transfer fees.

We will assist in coordination of shipping but buyer must pay all shipping costs.

WE ACCEPT CASH, CASHIER'S CHECK OR WIRE TRANSFER ONLY

Thank you,

Moldy Marvin

800.880.6567 or (661) 944-2299

Classic Car Shopping Network