Currently Registered Commercially as a 1950 Studebaker Truck
and Insured in the State of California
Obviously this truck was invented.
The bed's length is 15' overall and 6' wide and is of very heavy duty construction.
She comes with an New REW 5500 Lb. Capacity 12 Volt Winch
and has plenty of line to hook up a block and tackle for additional capacity
Three-stage planetary gear system for fast pull and sure hold
Automatic load-holding brake
5500 lb. single line pull
Line speed: 5.3 ft. per minute
Remote control with 12 ft. cord
80 ft. of 1/4" cable
Power in, power out
Planetary gearing
The Running gear and chassis came out of a 1976 Chevy 1 Ton Crew Cab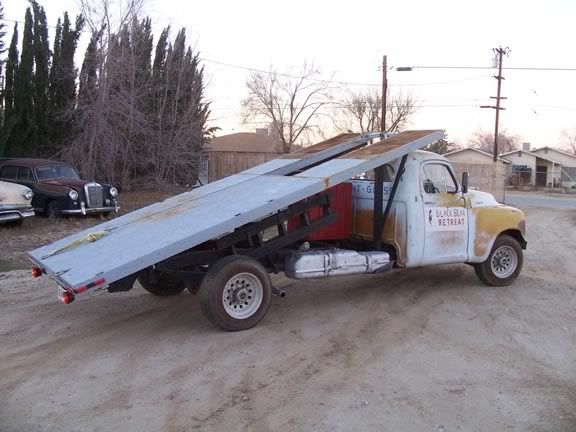 Her mill is a very strong running 350 and she has a Turbo 400 Automatic Transmission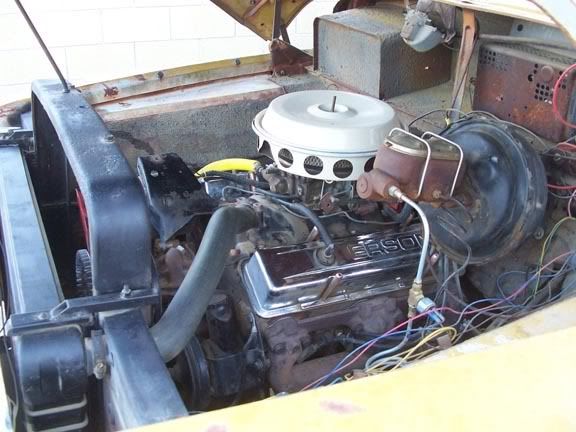 She Runs Cool but it gets a little warm in the cab and
could use some insulation on the inside cab firewall!
She Also comes with the heavy duty tow package for towing a trailer behind.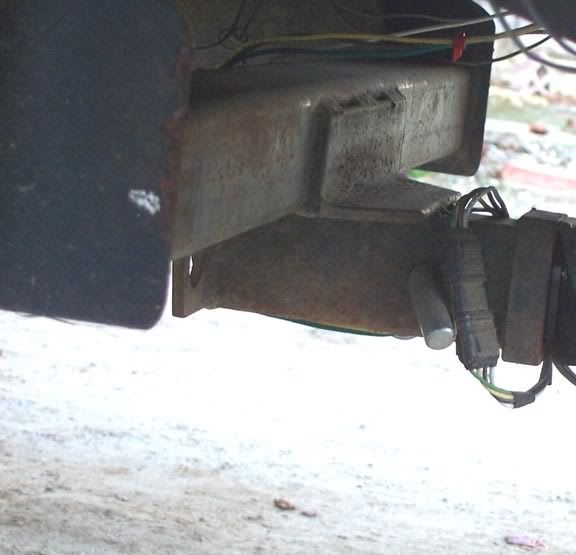 She rides on Heavy duty Springs, Shocks, to include Air Bags in the rear for a smooth ride.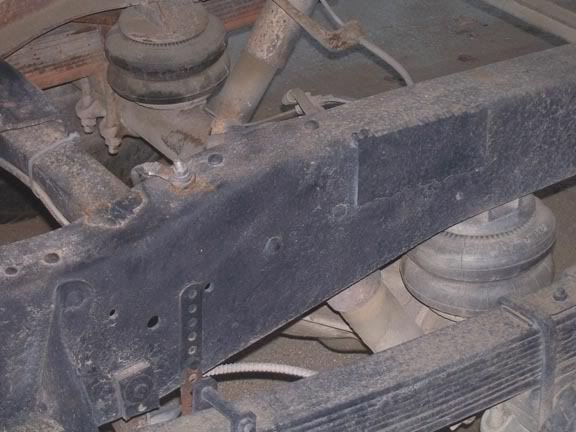 The interior is very simple, with newer Bench seat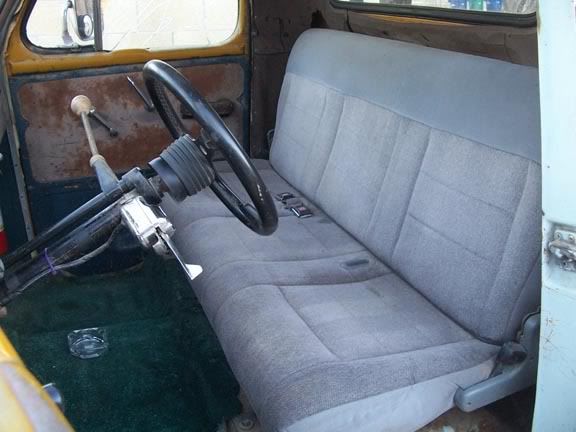 Has after market Oil, Temp and Volt that work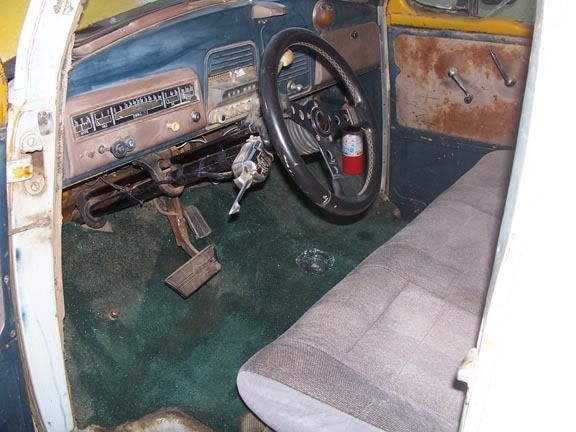 Speedo and dash gauges do not work
All running lights work.
She has Power Steering & Power Brakes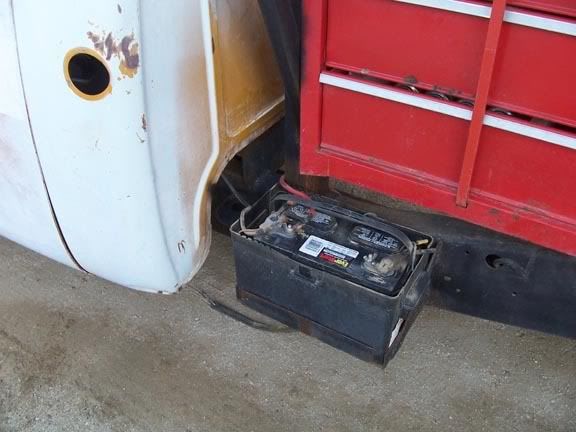 External Battery Box (Photo with cover off)
Tires are in good shape and are mounted on American Racing 16" / 8 Lug wheels.
External Tool Box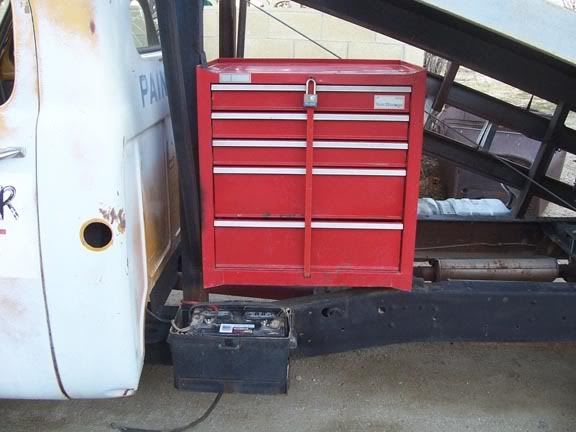 Heavy Duty Ramps and Easy Storage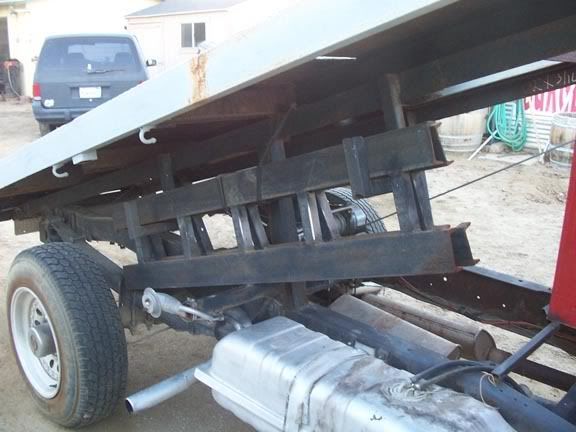 She has been very good to me.
Great for hauling Hot Rods and Dragsters.
The largest vehicle towed has been a 1955 Chevy A/Gas Dragster
She has been my main tow for my dwarf racer for several years.
Bertha is an extremely reliable driver
I've taken her on some very long hauls as a chase truck to car shows
She's been to Ventura, Victorville, Lake El Mirage and the like with no problems.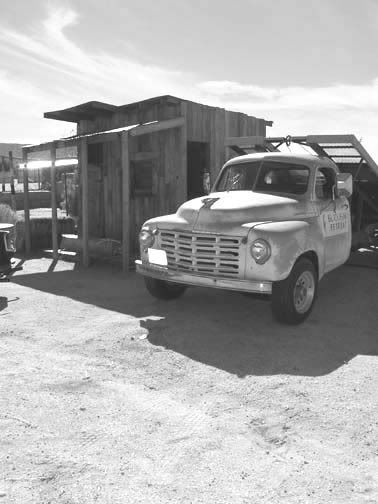 Photos by Greaser Tom
She has been featured in several Photo Shoots
She Took First Place For Service Vehicle (Tow Truck) in 2006 at the Big Rigs For Kids
Car Show and Drag Race and she also took Judges Pick at the IHS Auto Show in 2007.
Quirks: She has a very small Transmission leak where the Speedo enters the Transmission case.
She only leaks when she sits for a long time.
It is a relatively easy fix.
The O ring needs to be replaced by dropping the valve body pan, the only reason
I haven't done it is that I work on my vehicles outside in the desert and the dirt can play havoc
if it gets inside the trans case.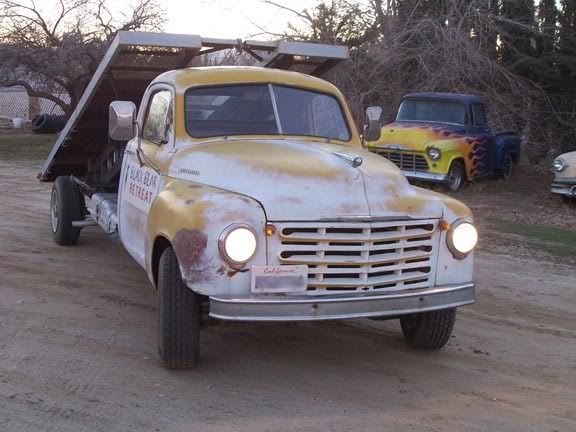 There is also a small leak from the power steering pump
but again it is only noticeable if she sits for a long time.
If ya don't want to fix it, Just check you fluids like I have for the past several years!
She has No Glass in the Drivers Door but all the mechanism is there and working
And the Glass in the passenger door is cracked.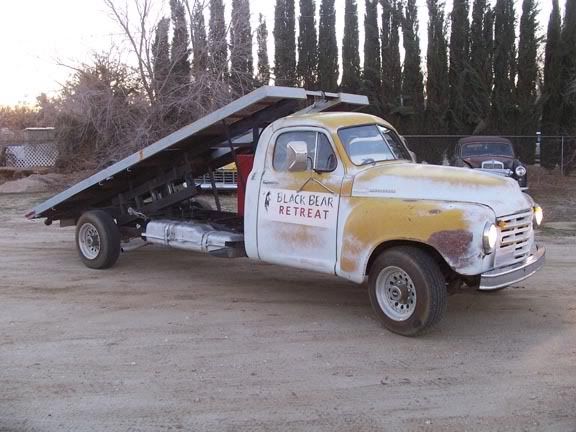 Other than that like I said she is a great runner and hauler too!
I will consider partial trades on this vehicle and
am currently looking for a Good Running Ford Model A or B 4 banger Mill and
or a Pick Up Truck preferably a Pre 1970 model.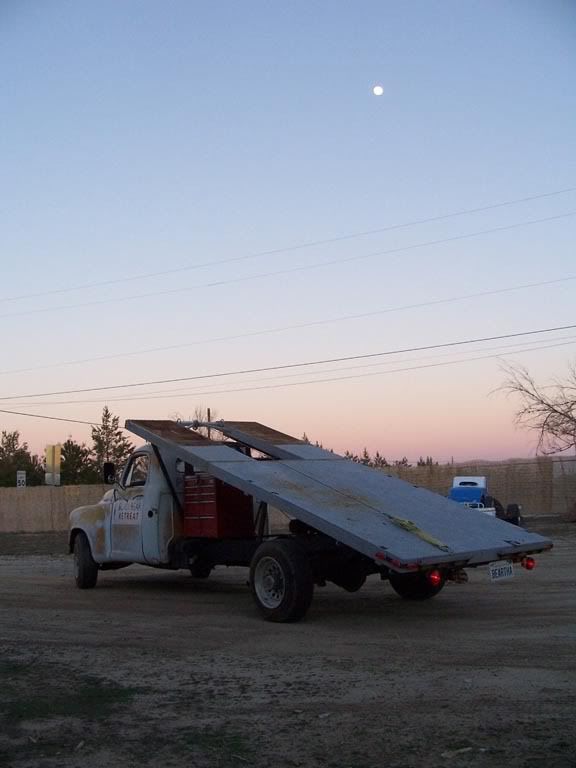 She comes at a very affordable price.

Guaranteeing the new owner years of enjoyment.

===========================================================

We can provide you with more photos or alternatively if you live in Southern California and would like to take a test drive, Please feel free to message me with your return email address and or phone number and we will email you a response. Or you can call (800) 880-6567 Ask For Moldy

Terms: Car is sold AS IS WHERE IS WITH NO WARRANTIES OR GUARANTEES.




A $1000 non refundable good faith deposit is required in cash or wire transfer. Balance due upon pick up of vehicle.

If the vehicle is to be shipped, the full amount will be due before shipping. Buyer to pay all wire transfer fees.

We will assist in coordination of shipping but buyer must pay all shipping costs.

WE ACCEPT CASH, CASHIER'S CHECK OR WIRE TRANSFER ONLY

Thank you,

Moldy Marvin

800.880.6567 or 661.944.2299

Classic Car Shopping Network