Classic Car Shopping Network
1958 Chevrolet Bel Air 2dr

Asking Price: $

15

,

5

00.00

O.B.O.

Location: Lancaster CA

Call 800-880-6567 Ask For Moldy
1958 Chevrolet Bel Air 2 Door
California Black Plate Car / Currently registered in the State of California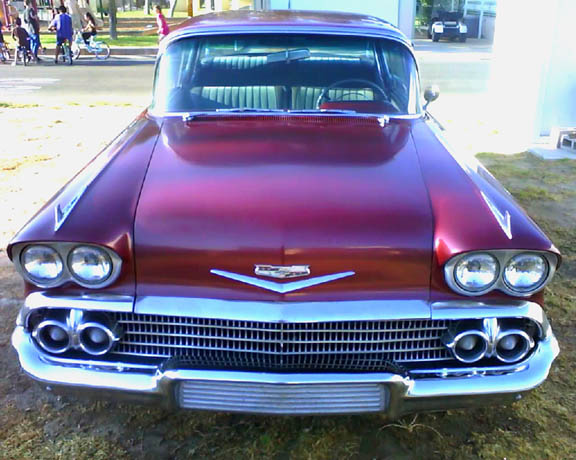 *1958 Chevrolet Bel Air 2dr*


*CLEAN SLATE FOR HOT ROD, KUSTOM, CLASSIC, STREET ROD OR LOWRIDER OR DRIVE
IT AS IT IS!!!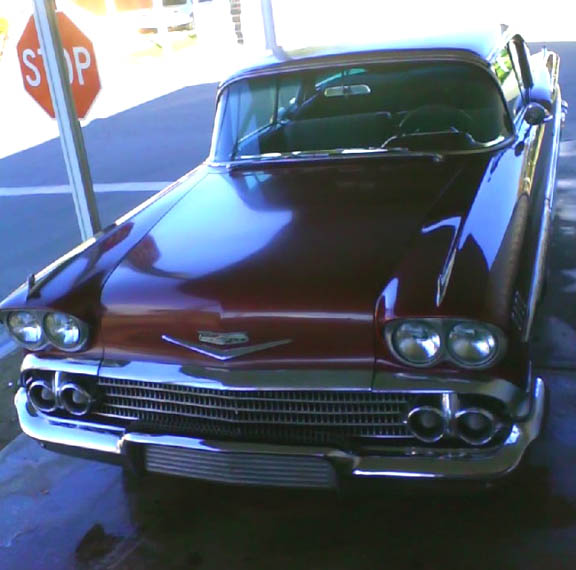 *mostly original except for rims, tires, paint, front disc brakes and brake
booster.


*ENGINE & TRANS
*Original 283 V-8 Engine,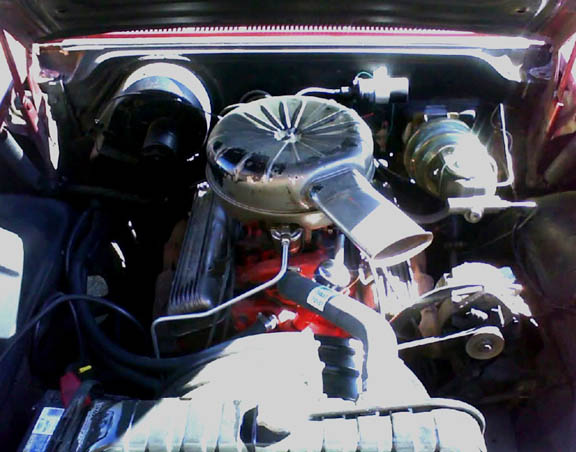 Starts quick & easy, runs strong and smooth
Original Powerglide Trans, shifts smooth but could use a new flex plate.


*PAINT & BODY
*The Body is in really good condition!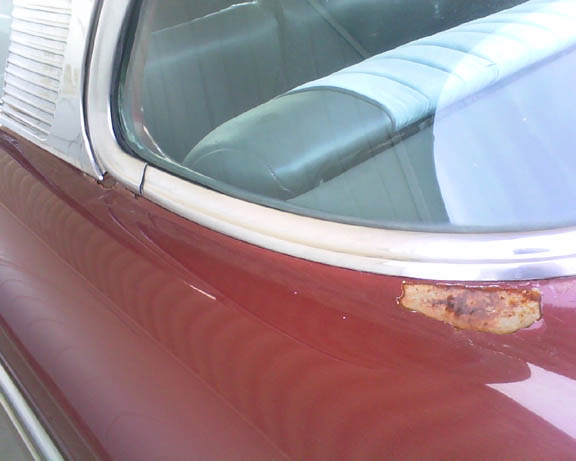 Very minimal rust, 2 small surface rust spots where the paint is chipped
(under back window, can be seen in photos)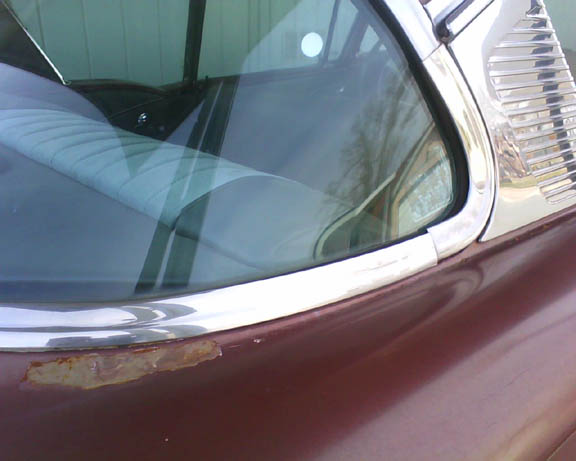 One surface rust spot where the pint is chipped on the passenger side
wing a couple small rust holes on the edge of the trunk (visible in photos)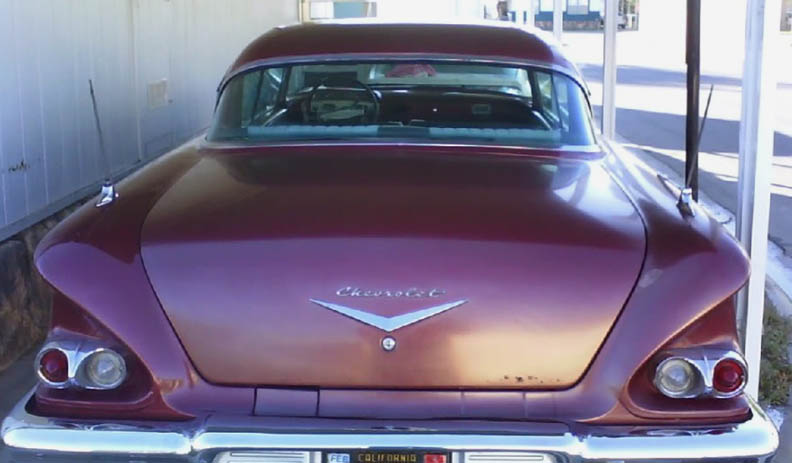 ALL VERY FIXABLE
Rocker Panels, Frame and Under Carriage are in excellent condition.
Paint is nice, looks good and cleans up well but is about 20 years old and is not without it's blemishes.

Weather Seals go from great to needs to be replaced
STILL LOOKS GREAT AT CAR SHOWS!
**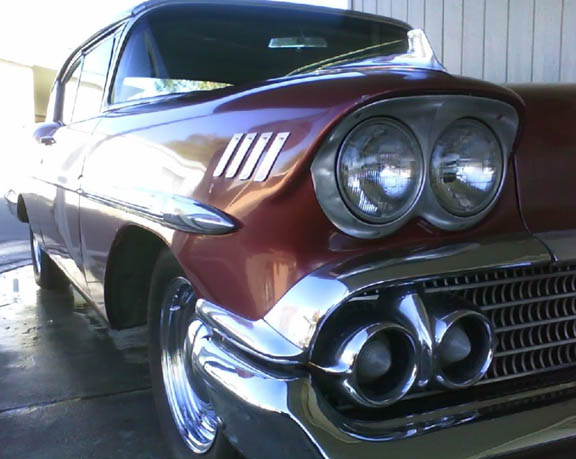 *TRIM & GLASS
*Chrome is all there minus "s-wing trim", there are no mounting holes for
this trim some pieces are about a 9 on a scale of 1 to 10, some pieces are about a good 6

Window cranks need a little work and maybe some oiling.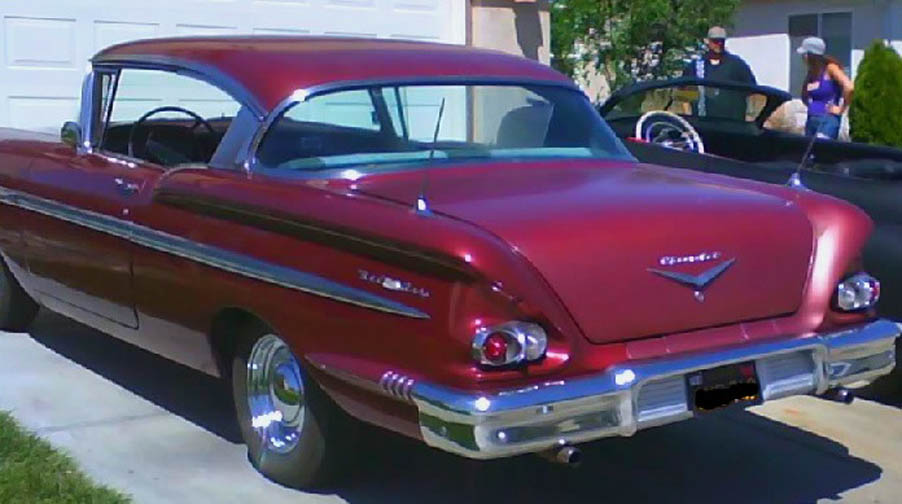 *INTERIOR
*Headliner is in excellent condition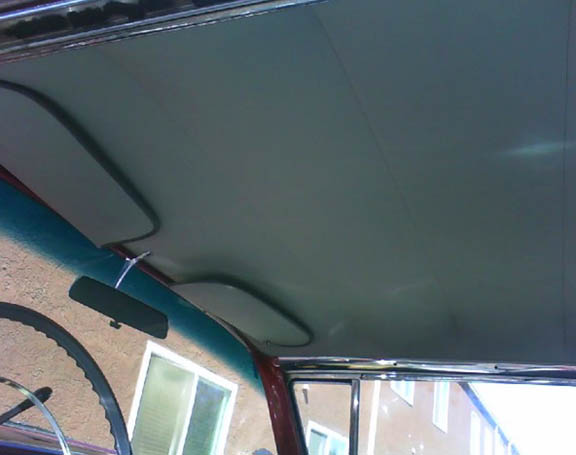 Seats are about an 8 on a scale of 1 to 10, slightly faded and slightly worn.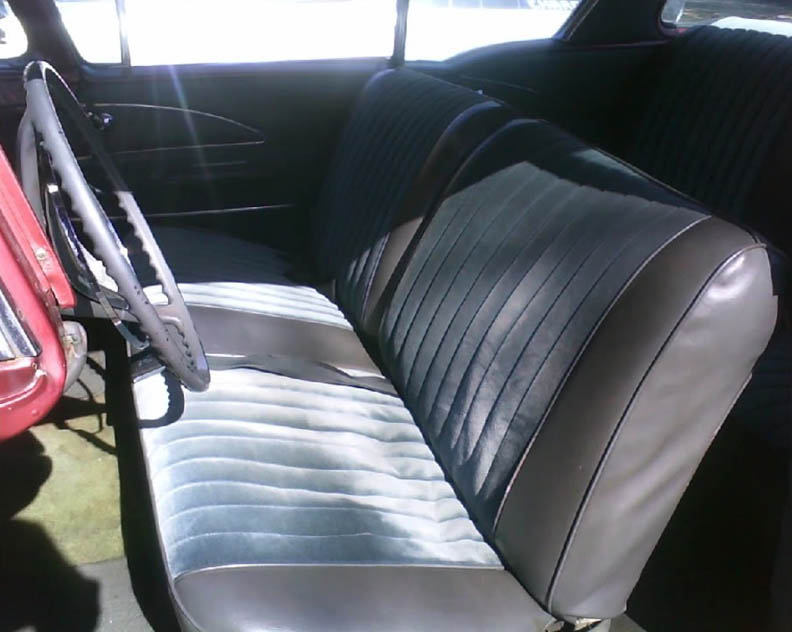 carpet is there but is worn and faded
Glass is all there and in very good condition except for the drivers side window, it has a crack (visible in photo below)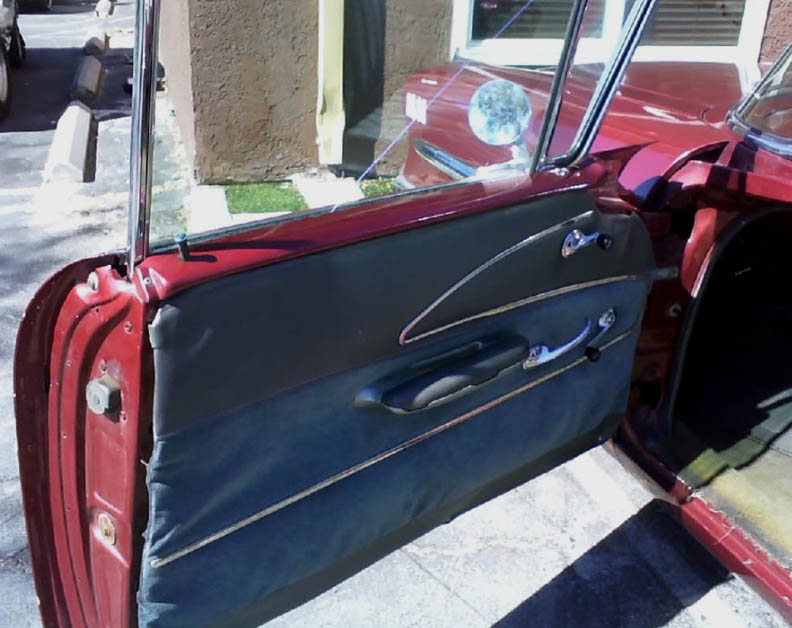 door panels are in good condition but could use restoration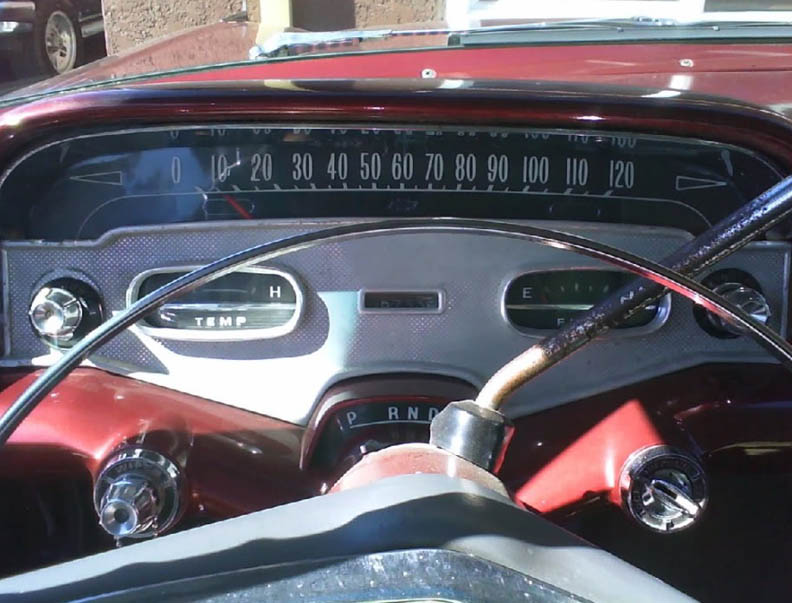 dashboard stainless steel pieces are in good condition (have been removed but will come with the car)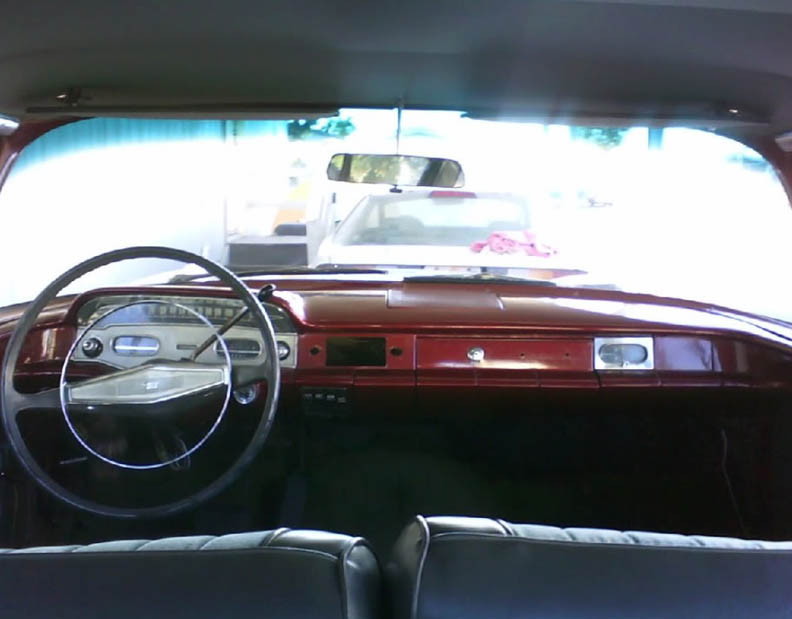 *MISSING
*The radio and s-wing trim are the only parts missing but can be replaced.
Classic Industries and Impala Bob's have MANY replacement parts for this car.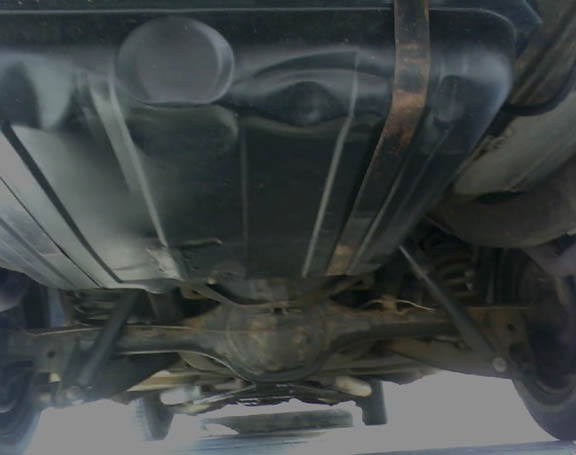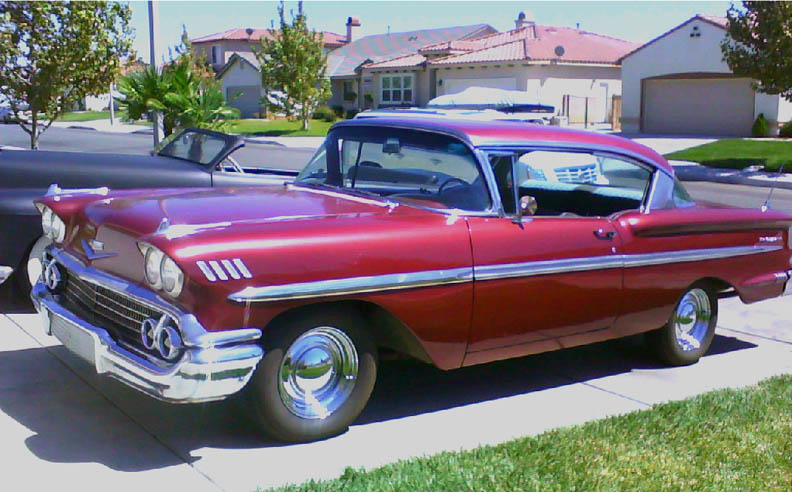 THIS CAR IS IN SUCH GOOD CONDITION AND SO COMPLETE FOR IT'S AGE, IT WOULD
NOT TAKE MUCH TIME OR EFFORT TO MAKE CHERRY
PERFECT SLATE TO MAKE A HOT ROD, KUSTOM, CLASSIC, STREET ROD, OR LOWRIDER!
The Car runs and drives great! Been to Vegas and Back Several times without a problem!
Once again, this vehicle is currently registered in the State of California and is located in Lancaster California.
We can provide you with more photos please be specific when requesting them, if you live in Southern California and would like to take a test drive, Please feel free to email us at moldy@ratfink.org with your return email address and or phone number and we will email you a response.
Or you can call 800.880.6567 or (661) 944-2299
Terms: Car is sold AS IS WHERE IS WITH NO WARRANTIES OR GUARANTEES.



A $1000 non refundable good faith deposit is required in cash or wire transfer. Balance due upon pick up of vehicle. If the vehicle is to be shipped, the full amount will be due before shipping. Buyer to pay all wire transfer fees.
We will assist in coordination of shipping but buyer must pay all shipping costs.
WE WILL ACCEPT CASH, CASHIER'S CHECK OR WIRE TRANSFER ONLY
Thank you,
Moldy Marvin
Copyright 1999/2000/2001/2002/2003/2004/2005/2006/2007/2008/2009/2010/2011

Classic Car Shopping Network, Little Rock, CA