SUPER RARE 1960 ELDORADO SEVILLE

YOU ARE LOOKING AT A SUPER RARE AUTO. THERE ARE VERY FEW 1960 ELDO SEVILLES AROUND.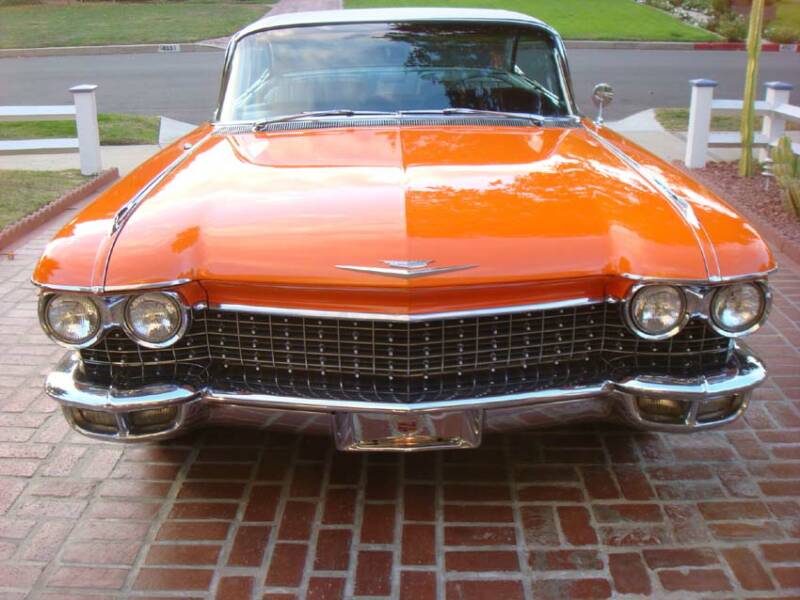 PEOPLE IN THE KNOW ESTIMATE THERE ARE LESS THAN 200 IN THE WORLD.. AND EVEN FEWER IN THIS CONDITION.... ESPECIALLY WITH WORKING AIR SUSPENSION AND TRICARBS.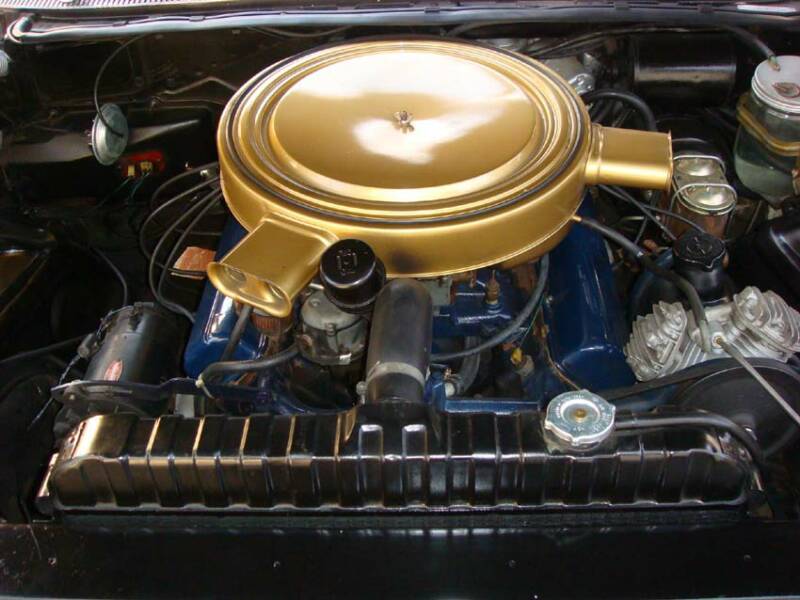 THIS AMAZING CAR WAS RESTORED ABOUT 20 YEARS AGO.. WAS SHIPPED TO JAPAN... AND WAS BROUGHT BACK TO THE STATES WITH A NEW BUYER. THE CAR HAS BEEN LOVINGLY CARED FOR AND FRESHENED AS NEEDED OVER THE YEARS.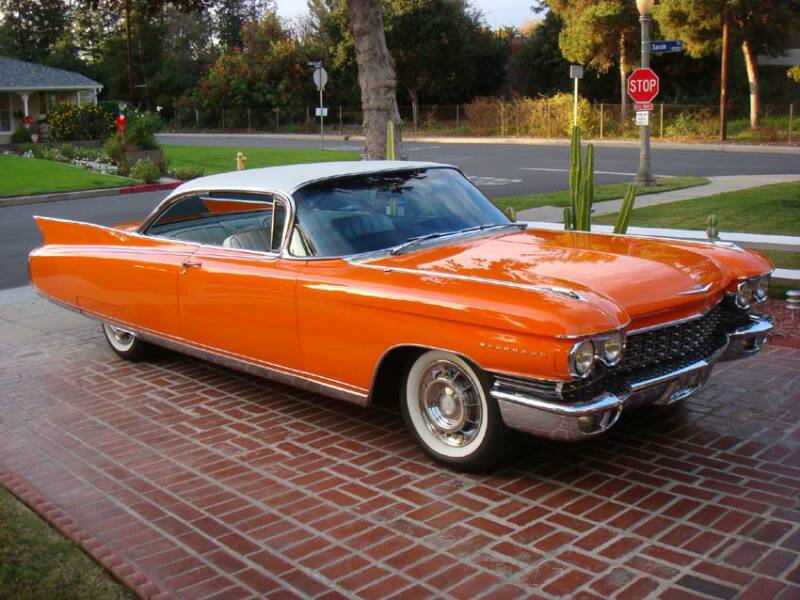 THE AIR SUSPENSION WAS REBUILT AND WORKS EXCELLENTLY. MUCH MONEY WAS SPENT TO MAKE IT WORK. AS IT'S SUPPOSED TO.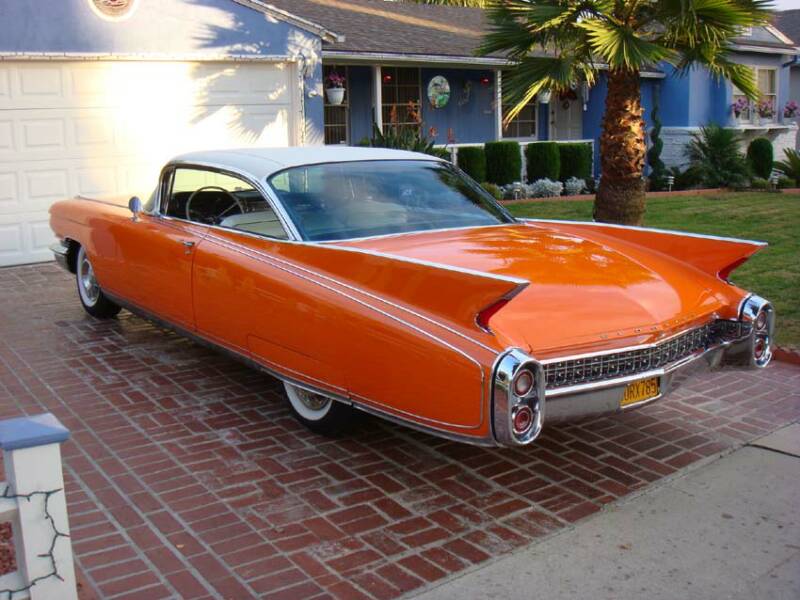 ANYONE WHO KNOWS AIR SUSPENSION SYSTEMS... KNOWS THAT COMPRESSORS ARE NOISEY... IT SOUNDS JUST LIKE HOW A SMALL AIR COMPRESSOR SOUNDS.. AND NOW I KNOW WHY PEOPLE TOOK THEM OFF AND PUT THE STANDARD SHOCKS ON THEIR CARS OUTFITTED WITH THESE SYSTEMS.... BECAUSE THEY SOUND JUST LIKE A CAR WITH WORN LIFTERS.. BUT IT'S NORMAL AND IT WORKS PERFECTLY. THE SUSPENSION IS SUPER SMOOTH... AND DRIVES LIKE A CLOUD WOULD DRIVE IF IT COULD. MUCH EFFORT WAS PUT INTO ORIGINALITY OF THE SYSTEM.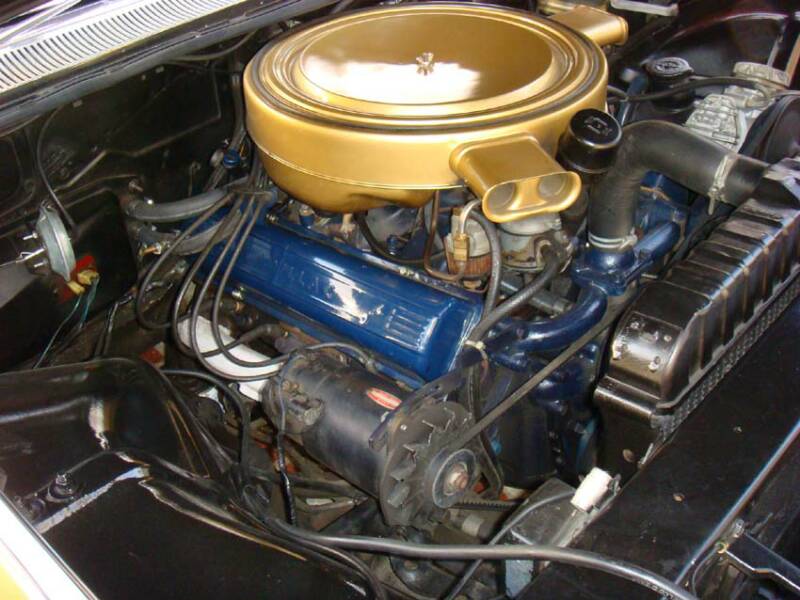 ENGINE

THE ENGINE IS VERY QUIET AND SMOOTH.... WITH PLENTY OF POWER AND GOOD COMPRESSION ALL AROUND. IT RUNS COOL AND FOR A TRICARB SYSTEM... EXTREMELY SMOOTH. THE ENGINE BAY IS CLEAN AND DETAILED.

TRANSMISSION

SOMETIMES THE TRANS SOMETIMES SLIPS.. IT DOES IT WHEN IT WANTS TO..
THERE IS NO RHYME OR REASON TO IT. IT USUALLY HAPPENS BETWEEN 2ND AND 3RD GEAR WHEN IT DOES IT.... BUT THE CAR RUNS WELL.. SO WELL IN FACT THAT I DIDN'T DO THE TRANS. FOR BETWEEN $1,200 AND $1,800 A TRANS CAN BE REBUILT.... AND THAT WILL TAKE CAR OF ANY ASSOCIATED TRANS LEAKS THAT IT HAS NOW.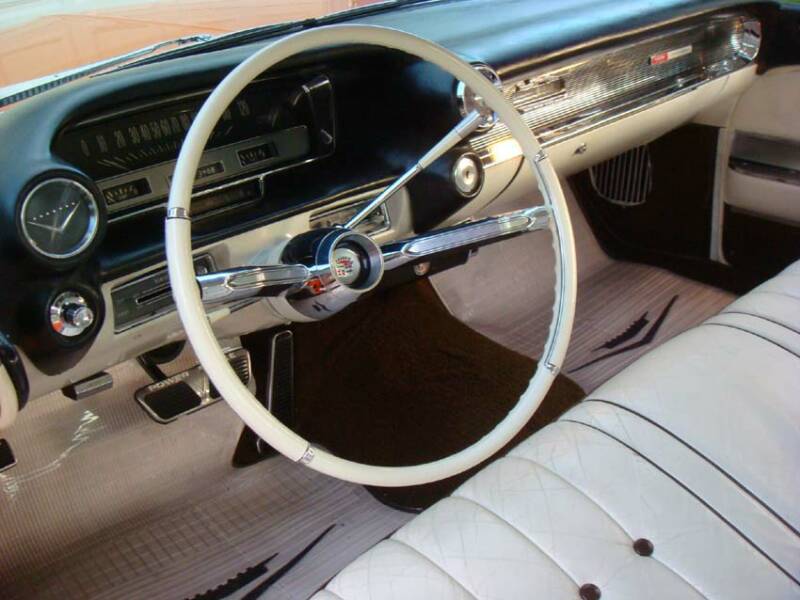 EXTERIOR

THIS RARE ELDO LOOKS AMAZING. IT WAS ORIIGINALLY A WHITE ELDO WITH A RED INTERIOR...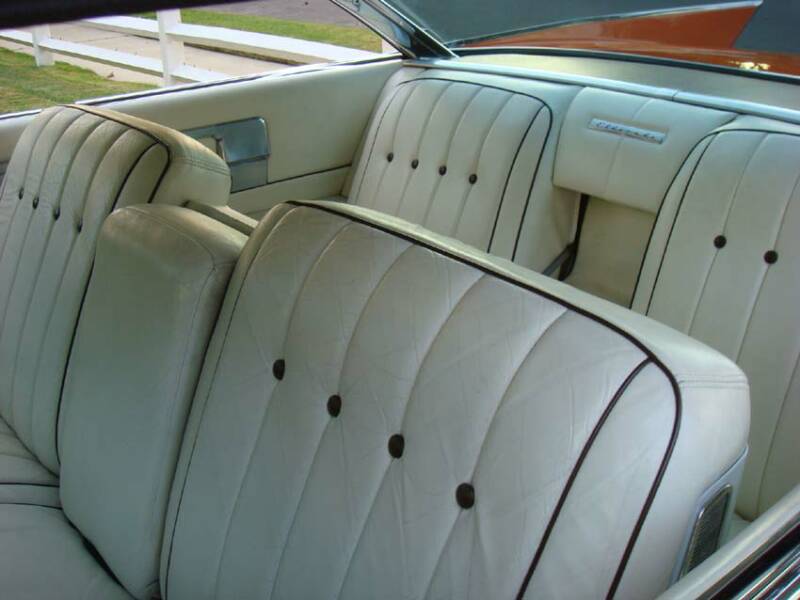 WHEN IT WAS RESTORED, IT WAS REPAINTED A SPECIAL ORDER COLOR... ONE OF THE 6 COLORS DEALERS WERE AUTHORIZED TO PAINT CARS. THERE WERE 6 CRAYON TYPE COLORS...( MINT, ORANGE, PINK, YELLOW, BRIGHT BLUE AND TURQOISE) PEOPLE WOULD PAY EXTRA TO HAVE IT DONE.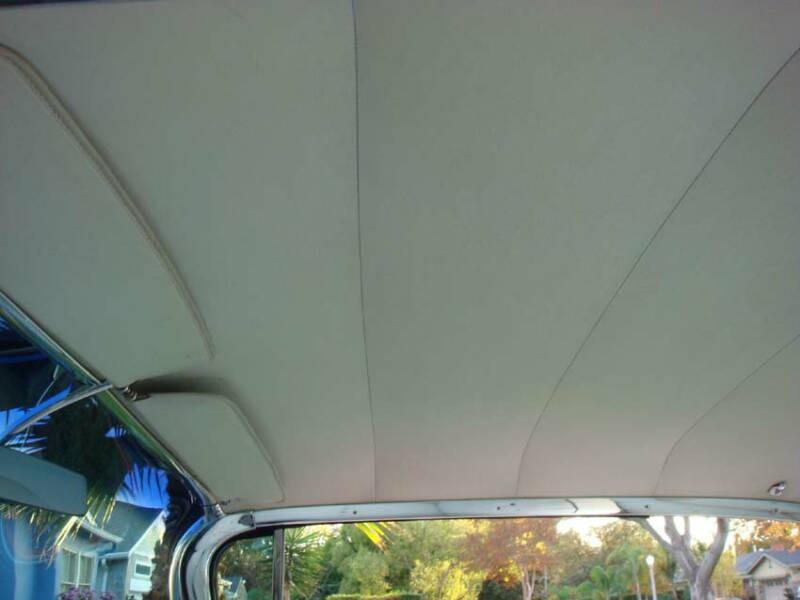 USUALLY HIGH ROLLERS DID THIS OR GENTLEMAN RANCHERS. IT LOOKS AMAZING. IT BLOWS PEOPLES MINDS. THE PAINT HAS BEEN TOUCHED UP HERE AND THERE WITH SPOT PAINTING AND IS NOT REALLY NOTICEABLE. IT IS A SMOOTH... AND VERY CLEAN PAINT JOB WITH NO SCRATCHES, DINGS OR DENTS. IT IS A GORGEOUS COLOR AND DONE WELL. THE COSMETICS ON THIS CAR ARE VERY STRONG.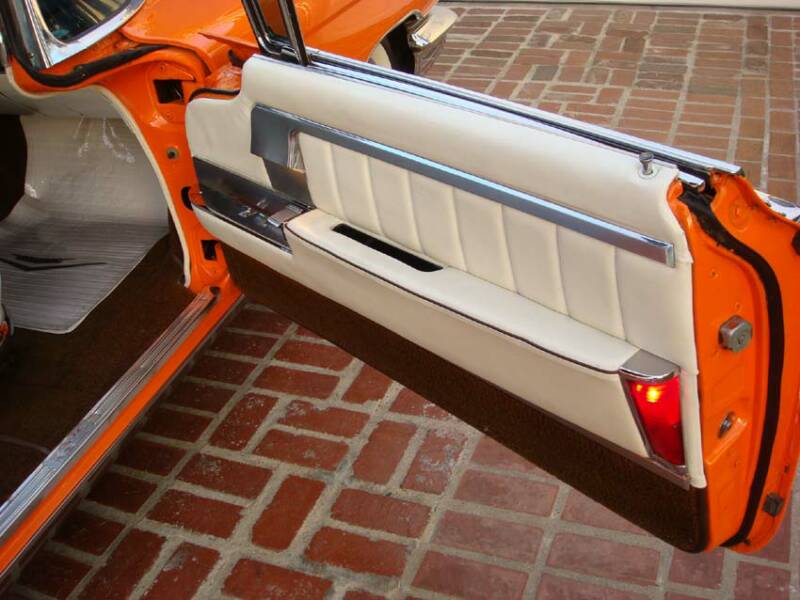 NO RUST! IT IS A CALIFORNIA CAR.

THE VINYL TOP IS NEW... USING THE CORRECT MATERIAL AND THE CORRECT SEAMS.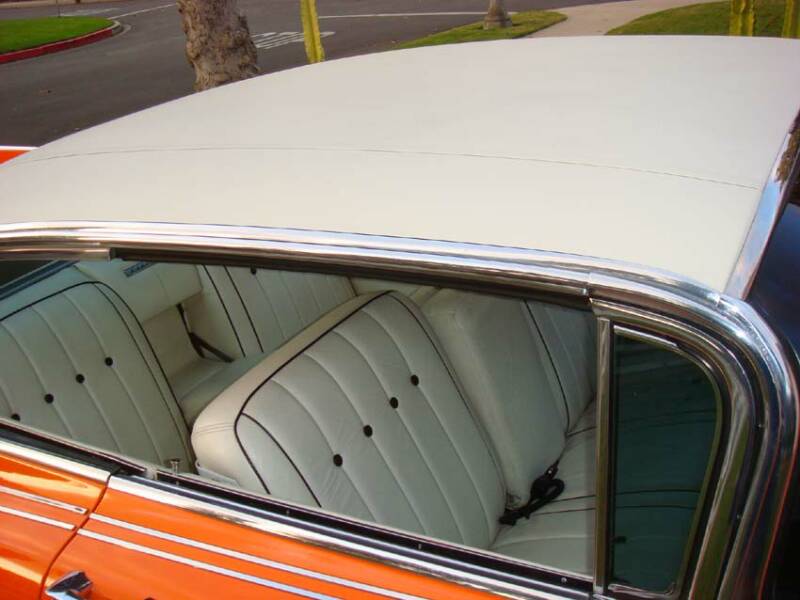 THE GLASS IS VERY NICE... NO DELAMINATION... AND THE WINDOWS WORK WELL. THE WINDOW FRAMES ARE VERY NICE IN CONDITION.

INTERIOR

THE INTERIOR PATTERN IS NOT CORRECT. IF I KEEP THE CAR I WOULD REDO IT IN TIME.... HOWEVER... THE INTERIOR IS GORGEOUS. THE BEST ITALIAN LEATHER WAS USED.. AND THE WORKMANSHIP WAS TOP NOTCH. IT HAS SOME MILD LEATHER WEAR ON THE DRIVERS SEAT... BUT FOR 20 YEAR OLD LEATHER.. IT LOOKS GREAT!! THE DASH IS PERFECT. THE CARPETS ARE EXCELLENT. THE DOOR PANELS ARE VERY NICE.. THE FELTS ARE GOOD.. THE RUBBER AND SEALS ARE UNCRACKED. IT HAS CLEAR FORM FITTED PLASTIC OVER THE NEW REPRODUCTION CADILLAC MATS. THE INTERIOR IS STUNNING .. INCORRECT... BUT STUNNING. IT'S SO NICE I LEFT IT.. AND ONLY A PURIST WOULD KNOW IT'S INACCURATE.

TIRES, HUBCAPS AND TRUNK

THE HUBCAPS ARE PRACTICALLY PERFECT AFTER MY METAL MAN DID THEM. THEY ARE YEAR CORRECT AND ARE POLISHED LIKE CHROME. THEY ARE DING FREE. THE NEW TIRES ARE CORRECT WIDTH WHITE WALLS..... AND ARE RADIALS FOR A FANTASTIC RIDE.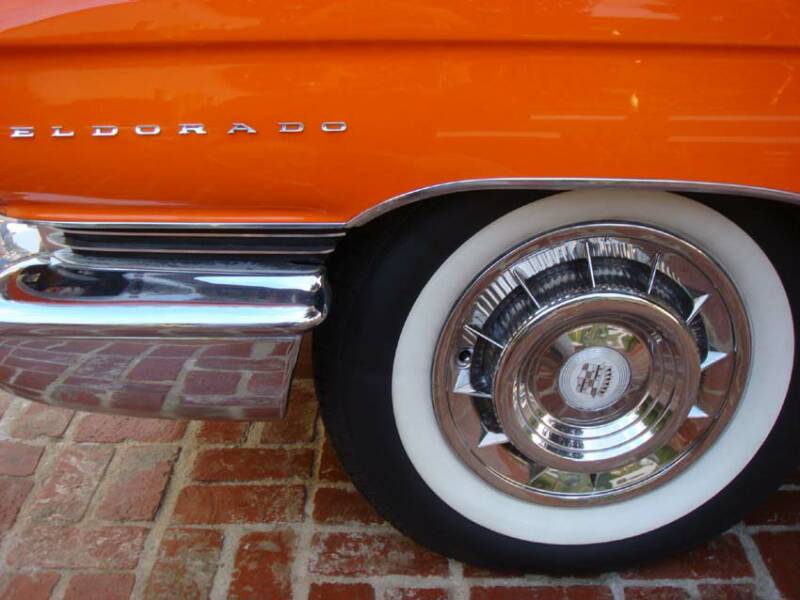 THE TRUNK IS DONE IN THE CORRECT DESIGN... USING A SUPERIOR HEAVIER GRADE VIYNL.. AND A BIT OF LIBERTY WAS TAKEN IN FINISHING OFF THE DECK LID. THE TRUNK WAS A MAJOR UNDERTAKING...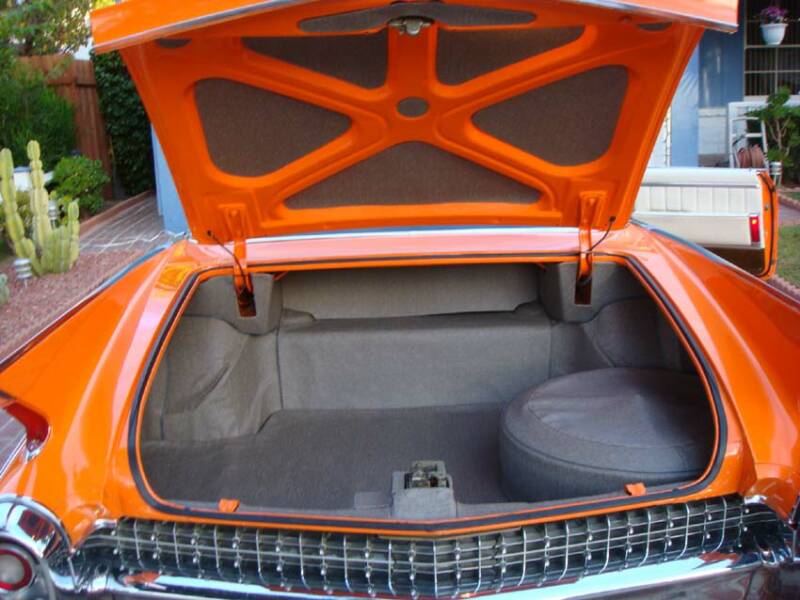 EVEN NEW CARDBOARD WAS USED. ALL NEW RUBBER WAS USED ALSO.

OVERALL APPEARANCE

ALL WINDOWS WERE TINTED.... AND THEY WERE EXTREMELY WELL DONE. THEY LOOK FACTORY. THIS WAS DONE TO KEEP THE CAR COOL AND SAVE THE LEATHER. THIS AUTO IS STRIKING IN IT'S APPEARANCE. IT LOOKS LIKE A CUSTOM CAR... WHEN IN FACT IT IS A STOCK GM DESIGN.

THIS CAR IS CLEAN AND SUPER SHARP. THE CAR FITS TOGETHER WELL IN ITS APPEARANCE.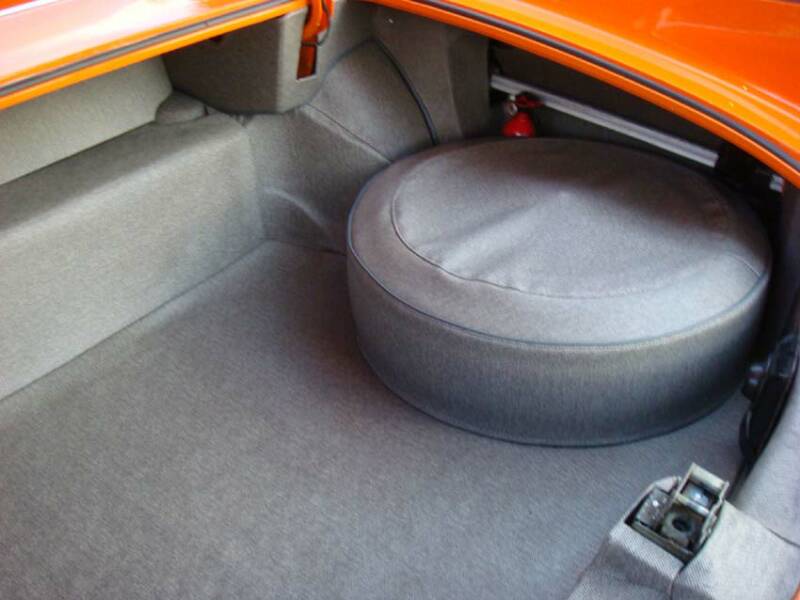 CHROME AND STAINLESS

THE STAINLESS IS ORIGINAL. THEY ARE ALL DING AND DENT FREE. THE STAINLESS IS VERY GOOD. IT'S NOT PERFECT.. BUT.. IT LOOKS SHARP. I WOULD NOT REDO IT. THERE ARE NO GLARING DEFECTS... AND IT SHINES WELL ALL OVER.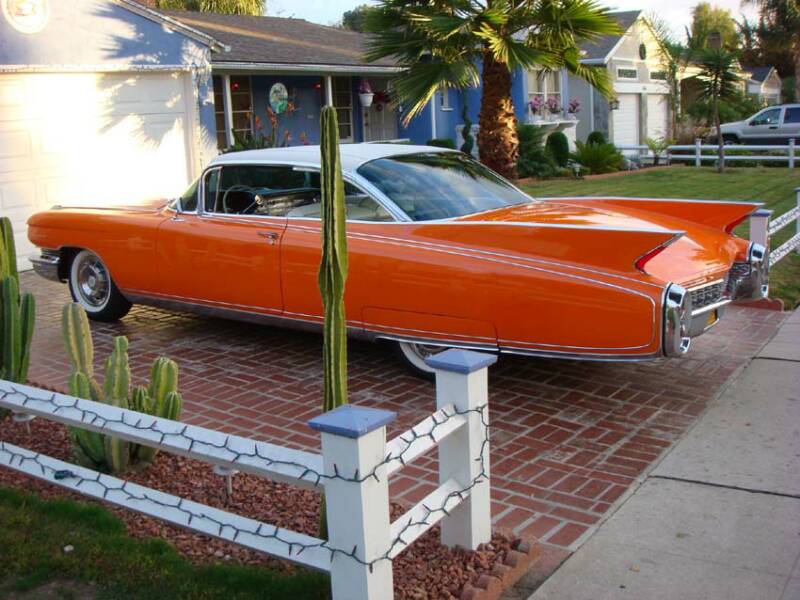 THE CHROME BUMPERS ARE ALSO ORIGINAL. THEY HAVE SOME LIGHT PEPPERING AND HAVE NO DINGS PR DENTS. THEY SHINE VERY WELL.. AND THERE ARE NO BUBBLES.. OR RUST. THEY LOOK VERY WELL ON THIS CAR.

EXTRA'S

THIS CAR HAS HAD THE EXPENSIVE CONVERSION TO POWER DISC BRAKES!!! THIS IS AN EXPENSIVE UPGRADE.. AND THE CAR STOPS ON A DIME.

RARE AND EXPENSIVE CADILLAC TISSUE DISPENSER.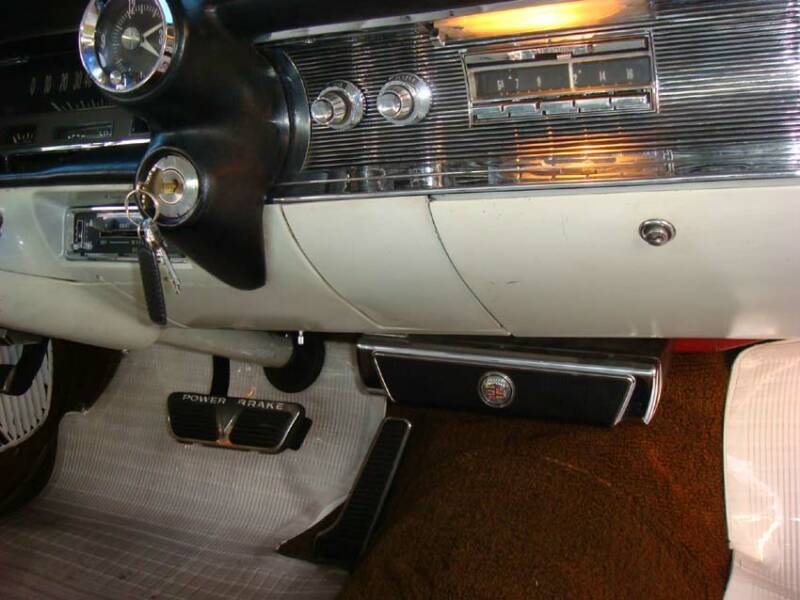 HIDDEN HIGH POWER REMOTE CONTROL CD STEREO WITH IPOD CONNECTION. HAS A HIDDEN BOOSTER IN THE TRUNK. THE SYSTEM SOUNDS INCREDIBLE.

FULL TINTS AS DESCRIBED ABOVE.... EXTREMELY WELL DONE.

OPTIONS

POWER STEERING, DISC BRAKES, POWER SEATS( SOMETIMES TOUCHY), WINDOWS, VENT WINDOWS, DOOR LOCKS, TRUNK, ANTENNAE.

I'VE KNOWN THIS CAR FOR 15 YEARS.... IT'S A GREAT CAR.... IT'S NOT PERFECT... BUT, MAN.. IT'S SO RARE AND SO NICE YOU WOULD ENJOY IT AS IS FOR YEARS TO COME.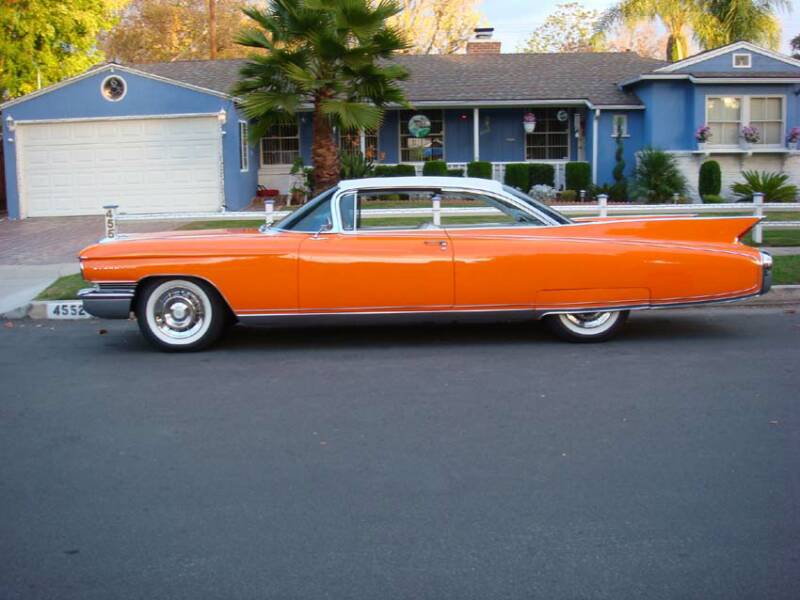 Please call with questions.
SERIOUS BUYERS ONLY.
More pictures on demand.