Classic Car Shopping Network
1991 Harley Sportster

Asking Price: $

5

,000.00 O.B.O.

Location:

North L.A.

County, CA

Call 800-880-6567 Ask For Moldy
1991 Harley Sportster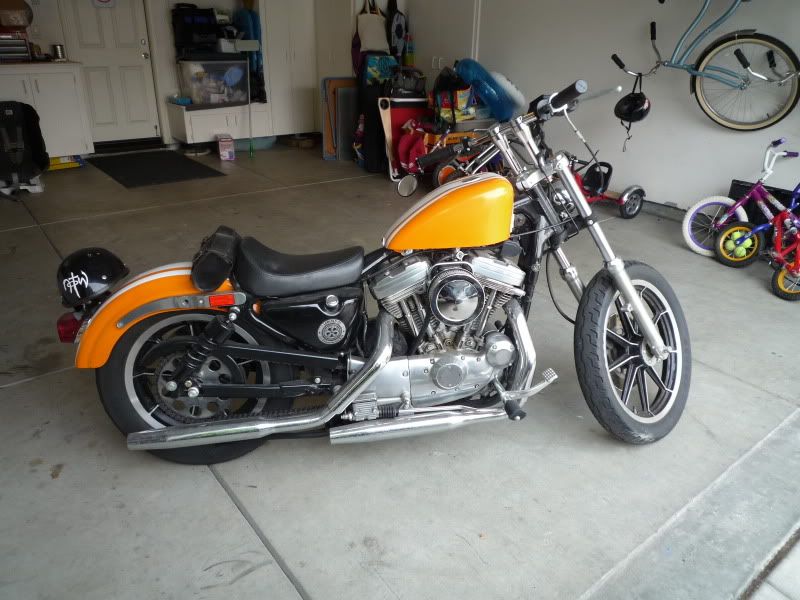 91 sporty 883 with less than 8,000 miles. This is the last year chain drive first year
5 speed. Runs Great!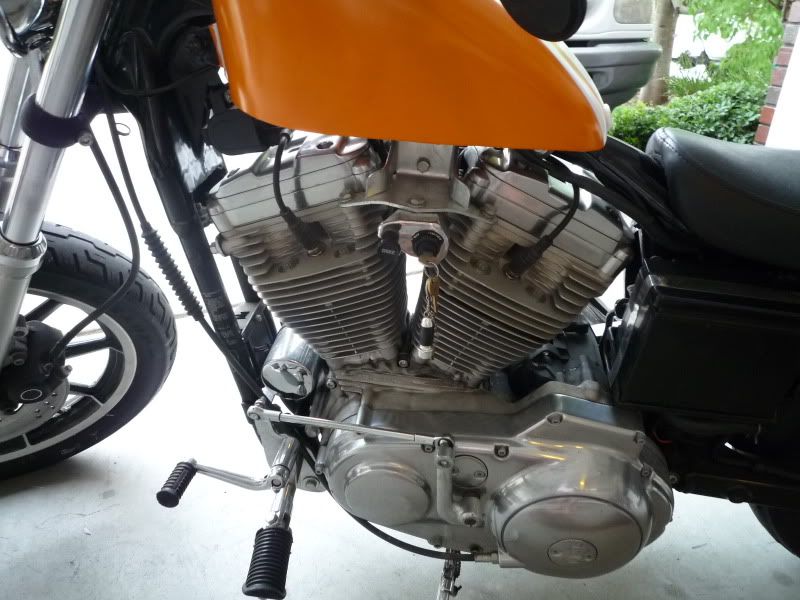 Well maintained and pro-tuned.



The owner basically got it as a stock bike and tore all the fluff stuff off.
Removed the horn, signals, handle bar controls, front fender. And all the other fluff.
Took nearly 30lbs off.
Now has forward
controls, aftermarket pipes, drag bars, small headlight, solo seat, king tank, painted
rims, Lowered 5 + inches.



Pretty much a bare bones and chopped down bike.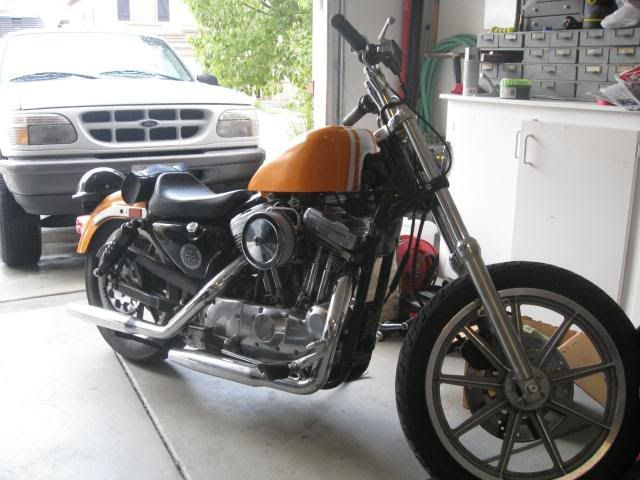 Comes with OG tank, front fender and some shaved lower legs. As well as a couple of
jackets and some "real" saddle bags that fit right.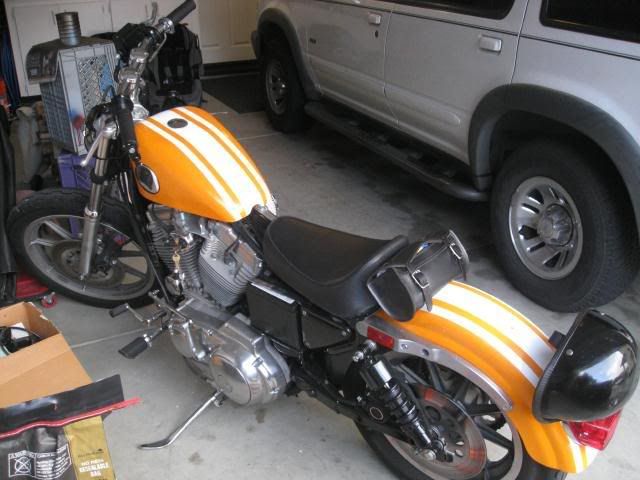 Once again, this vehicle is currently registered in the State of California and is located in California.
We can provide you with more photos please be specific when requesting them, if you live in Southern California and would like to take a test drive, Please feel free to email us at moldy@ratfink.org with your return email address and or phone number and we will email you a response.
Or you can call 800.880.6567 or (661) 944-2299
Terms: Sold AS IS WHERE IS WITH NO WARRANTIES OR GUARANTEES.



A $1000 non refundable good faith deposit is required in cash or wire transfer. Balance due upon pick up of vehicle. If the vehicle is to be shipped, the full amount will be due before shipping. Buyer to pay all wire transfer fees.
We will assist in coordination of shipping but buyer must pay all shipping costs.
WE WILL ACCEPT CASH, CASHIER'S CHECK OR WIRE TRANSFER ONLY
Thank you,
Moldy Marvin
Copyright 1999/2000/2001/2002/2003/2004/2005/2006/2007/2008/2009

Classic Car Shopping Network, Little Rock, CA