@utomated Entertainment Classic Car Shopping Network

The Defibrillator AKA Kartoon Kar

The Build Story

Last Up Date 07/21/04

Owner: Tom & Ellen Hentschell of Tacoma Wa

Build By :

Bob Biehler
MR. WELD HOT RODS
Olympia WA 98516
Larry Foss / Foss Autobody Restorations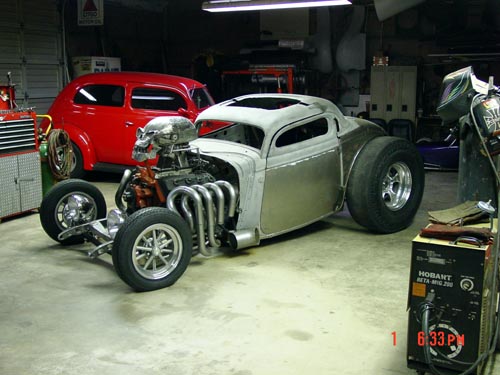 This is the "Defibrillator". Something to get your heart goin. Bob started with a 34 5 window. Larry Foss ( Foss Autobody Restorations) is doing the body. CHOP, SHORTEN, REMOVE BACK WINDOWS, RERADIUS WHEEL WELLS.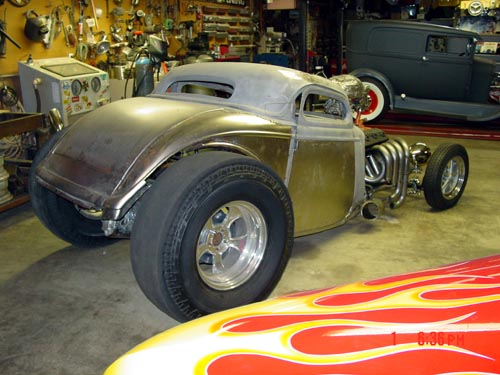 Bob saw the Mercs so you know the deal. He built the frame from 2" x 5" tube. Tapered it and it had to have some holes. Model A crossmembers.
9" ford rearend that he made look like a big quick change. Back wheels are 18" with new truck tires he had recapped and scuffed to look like slicks. Also ground all the lettering off the sides. They're going to put about 400 luvers in the trunk. The radiator is back there with an electric fan.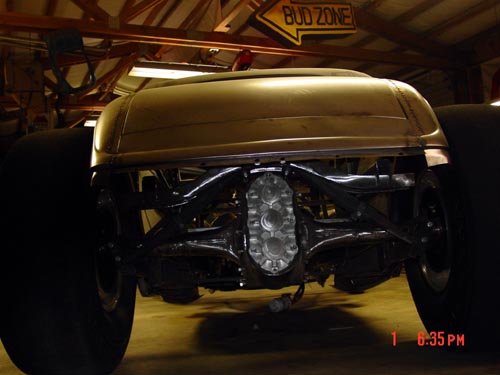 Some build shots click the thumbnail to see the image and click on you back button to get back to this page.