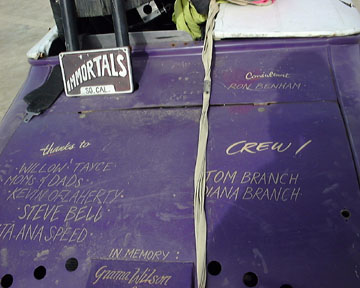 The car has gone through several minor changes throughout the years however Ed's Lettering has never been messed with. And all of the original panels come with the vehicle.
The car is still actively registered with the S.C.T.A. and comes with its log book and S.C.T.A. papers if the new owner ever wants to race her.
The other thing that is really kewl about this ride is that it is also street Leagle and is currently registered in the State of California.
The only thing that the car does not come with is the Engine and Transmission. The new owner will have to take care of that!
This car is so popular that Electra Bicycle is currently selling a Streamride Cruiser line in its name sake!