| | |
| --- | --- |
| Welcome To The | Motor Association World Wide |
Our Kustom Kreations
Bookmark this page and use yer back button to return
CJ's Hacker; North Dakota Chapter
Bengt Mikaelsson; Sweden Chapter
John Huston's Flame Throwing Desoto (Pictured Above)
Ian Roussel's Inventions

David Tanner

Skip Peterson's Ride

Los Angeles Ca

Moldy and Spoony's Wagons At Paso 2001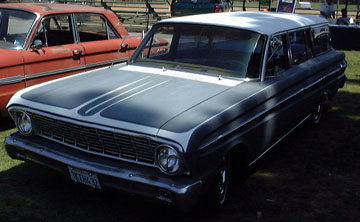 Will Hoover Long Beach Ca,
We want to welcome Morgan From SLC we will get Some Pictures of his ride soon. the same goes for Bob Bond Out of Ontario Canada, Bart Cornwell Trinley Park Ill, Steve Hermes Cincinnati OH, and Tom Daly from Lake Carmel NY. Blane Duval, Ryan Barton,Steve Carson from MN, Todd Ebens & Dallas Hammond ND MN, Joe Peterman WA, Jack Jackson El-Lay, Chuck Kaparich from MT, Bengt from Sweden, And Harley and Nole from the UK. there's a bunch of others too but you all know who you are...
Mark Moriarity Collection
Mark Moriarity's Merc

Ed Roth's Globe Hopper

Mark Moriarity's Futurian

Designed and Built By Mark Moriarity

Ed Roth's Road Agent
Check in for updates, Always refresh our Pages
Interested in Joining ?
Call
(800) 880-6567 or ( 661 ) 944-2299

This Site Is Sponsored in part By @utomated Entertainment Classic Car Shopping Network Little Rock, CA Copyright 2000/2001/2002/2003/2004/2005/2006/2007/2008